Social Media for Social Good: How a boycotted marketing campaign created a unique service opportunity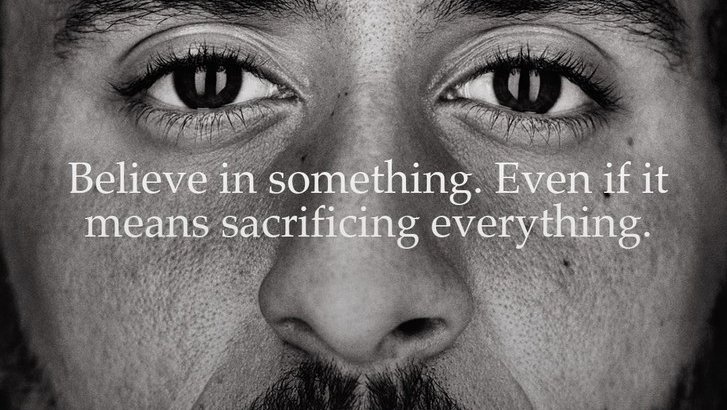 Jan. 3, 2020
One year ago, Colin Kaepernick unveiled a campaign alongside Nike commemorating the 30th anniversary of the brand's iconic slogan. The ad featured a black and white close-up of Kaepernick's face with the words, "Believe in something. Even if it means sacrificing everything."
This was a reference to Kaepernick's lawsuit against the NFL for allegedly colluding to keep the former San Francisco 49ers quarterback out of the league, over his protests against police brutality. As a way of protesting Nike's decision to make Colin Kaepernick the latest face of the company's "Just Do It" advertising campaign, people began destroying the Nike branded gear they had already purchased. These protests came in droves all across the internet. People took to social media, promising to burn, slash, or otherwise do away with Nike products. On Twitter they even lashed out using the hashtag #JustBurnIt, which trended alongside #BoycottNike. In response to that I did this: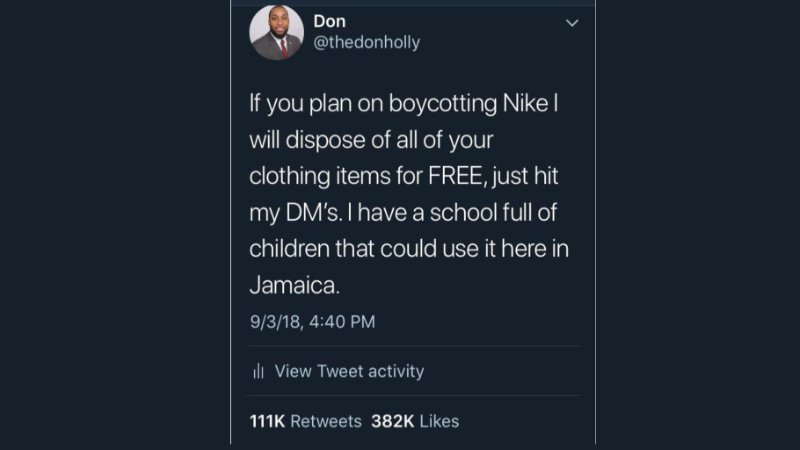 That's me, Don Holly, or @thedonholly on social media, and I am currently serving as a sustainable agriculture volunteer for Peace Corps Jamaica. Above is the tweet that gave me my 15 minutes of fame. Simply put, I challenged the real method behind this demonstration. Instead of doing away with items in such a manner, why not donate them to children who could use them?

One million (yes you read that right) interactions later via various social media platforms and people started to take me up on the offer. The sheer amount of positive responses I received was absolutely breathtaking. People flocked from all around the world in the thousands to join together in giving back. If some people couldn't donate clothes or shoes they pledged school supplies. Most of the people looking to donate were not protesting Nike, in fact, it was the opposite. A few even donated towards a couple of Peace Corps projects. In this particular instance, people came out in numbers, resulting in a positive outcome.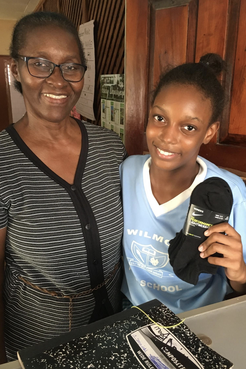 It's been a full year after all of this began. In my opinion, the real story lies in the aftermath. The fruit of my viral labor resulted in numbers of children from my partnering schools received all sorts of donations. Most notably, I was able to equip the high school basketball team that I coach with shoes and basketballs. That same team went on to play in the island-wide tournament for a chance at a national title! Going viral also helped me get in touch with more people across the diaspora looking to have a continued influence on the lives of young Jamaicans. From this exposure I even found some of my biggest supporters for my Let Girls Learn Project, Camp Respect, that encourages gender equity practices in young men. All in all the community in which I serve was impacted greatly by the ripple effects of this controversy.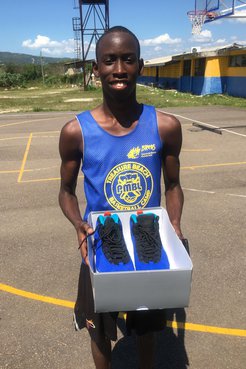 On one hand, I did receive a million interactions and thousands of people inquiring about how they could help. On the other hand, we received less than 100 donations in total. After a few weeks, the donation drive lost steam and began to fade. For a moment, it was trendy to send things to Jamaica and to go against the Nike protests. But that's all it was: a moment. When the dust settled, it left us wondering, "What next?"
From that moment, I have made an effort to stop and think how projects could be implemented continually without a debilitating dependance on an unstable resource. At the end of the day the goal is sustainability. That's what we work towards as Peace Corps Volunteers. Social media can bring us together and highlight the positive things we do. The conversation around sustainable practices is ongoing without a clear end in sight. Those in need will continue to be in need until a systemic change is made. The glitz and the glamour of going viral is just that: glitz and glamour. I've noticed that the biggest help comes from the grassroots level. If I had to sum up the experience, I would say things are looking up. Since this started, I have worked with my community on making a change in the name of sustainability. I want my legacy to be one of helpful, truly sustainable efforts. Hopefully, when it's all said and done, this was a step in the right direction towards a better tomorrow.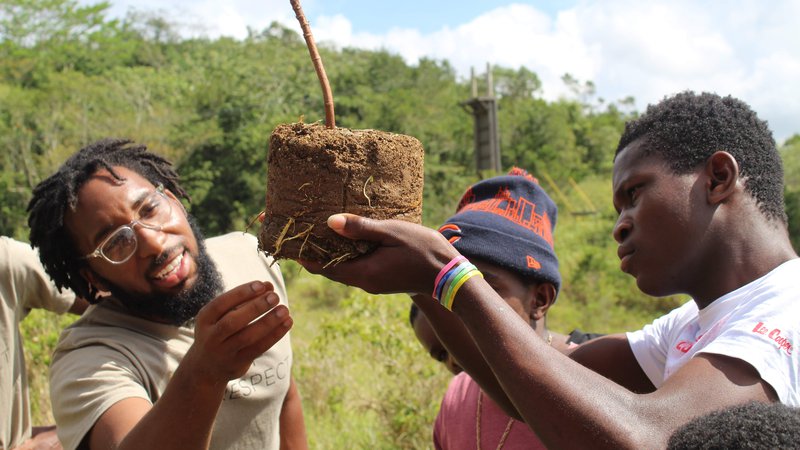 ---
If such an opportunity happens to you as a PCV, be sure to contact:
Office of Gifts and Grants Management
Peace Corps Headquarters
1275 First Street, NE
Washington, DC 20526
Email: [email protected]
Call: 855.855.1961 Ext. 2170