One Service, Many Backgrounds
America's motto "E Pluribus Unum," translates from Latin as "From Many, One," and echoes Jamaica's national motto, "Out of Many, One People". This is more than mere coincidence, as both nations harbor a rich diversity and multicultural heritage.
Peace Corps Volunteers also span a vibrant spectrum of race, ethnicity, and religion. Volunteers are, in many ways, the international cultural ambassadors representing this diversity found across the entire US.
In this article, we highlight currently serving Volunteers in Jamaica from their cultural backgrounds and countries of family origin, other than just the US. We reached out to ask current Volunteers how their cultural background affects and enriches their service, and how they fulfill Peace Corps Goal Two: "To promote a better understanding of Americans on the part of the people's served, as well as to share their unique challenges and perspectives."
Krystal Dixon
Cultural Background: Jamaican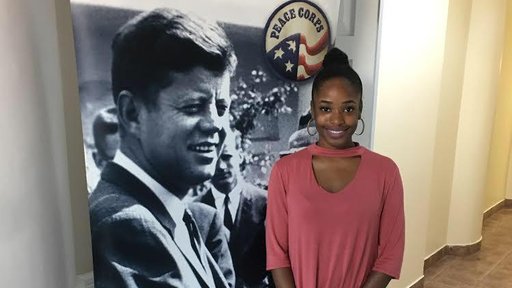 My identity as a Peace Corps Volunteer is multifaceted, and my experience is in many respects atypical. I am a multi-heritage, nonwhite Volunteer serving in the country that I was born in. I do not look like the average Volunteer who has stayed in my community. My accent is not strictly American. My experience of being a migrant, existing as a product of multiple cultures, is not readily understood. Without a doubt, this has shaped my experience as a Volunteer.
Introductions to community members, more or less, begin like this. I am asked, "You are the new Peace Corps?". Of which I reply, "Yes". A series of questions follow, ranging from what it is I do as a Volunteer to who in the community I reside with. My response is usually interrupted at some point with the following question, "So tell me something. I didn't know they had black Peace Corps" or "…Aren't all Peace Corps supposed to be white?". I then explain that there are multiple volunteers like me from various racial and cultural backgrounds. The person listens to me speak for a moment before the interrogation continues. "So wait, where are you from?"…"I am American, all Peace Corps volunteers are American, but I was born here; as you can hear in my accent." A series of rhetorical questions and statements follows. "Do Peace Corps make any money?", "Don't you want to make money?", "Only white people can afford to do these things", "What are you going to do after Peace Corps?" Some people continue by expressing how nice it is to have a Volunteer who looks like them and who can blend in, others snicker, tell me good luck and continue about their day.
The challenge in serving with my background is that community members have developed a profile for Americans or PCVs and I do not fit neatly in those categories in their view. There is a subtle pressure that's nudging me to act either "American" or like host country nationals. Maybe then, it would be easier to understand me and my motives. Who I am exists somewhere in the middle, however, and people do not how to make sense of that as yet.
I chose to serve here because I deeply desired to make an impact in places that needed it the most. In my view, the best place to do that was the place I knew best. I have a great understanding of the people, culture and context that I serve. This, in combination with my education, skills, and experiences as an American, I hope will allow me to contribute in the most useful ways to my community. One of my goals as a volunteer is to promote understanding of Americans on the part of peoples served. Everyday that I walk on the street and I am asked about my background, I am giving a lesson on what America is and who Americans are. The questions are frustrating sometimes, because some assume that I should somehow be different from who I am because I am American and I am a Peace Corps Volunteer. In spite of this, I have never dismissed a question or the person asking it. Every answer I give widens the community's perspective on Americans and on persons like myself from the diaspora. I represent a new idea in people's minds, that Americans are diverse and more complex than they may have realized. I also show that persons that look like me and have my background can also volunteer, serve, facilitate, plan, and be a resource to them, just like all others.
Mohamed Amine Chriyaa
Cultural Background: Moroccan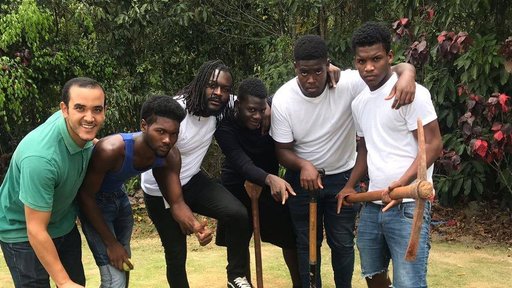 Quickly put, I am a study baby. My parents, both from Morocco, went to the US in Lincoln, Nebraska and gave birth to me while my father was working on his PhD in Agronomy. Two years after that, we went back to Morocco and have not gone back to the States ever since.
Come staging day for Peace Corps service departure, I made my way, after 26 years of absence from the States, to Miami, for two days. Coming into service, I had three main fears, one being a common one with all Volunteers. That was: Do I have what it takes to survive Peace Corps service? A second one was: Knowing the state of affairs of the moment and the perception that some people may have of a Muslim Arab man, I was concerned this would affect my service. That was a legitimate fear I had. The third fear, I will expose later.
I am 6 months now in service in rural Jamaica. I was happily surprised how everyone in the Peace Corps world just embraces diversity with all it comes with. I have had my share of dealing with diversity before, either being as a minority or part of the majority, and with time you find ways to deal with the issues that arise from that. I am extremely glad that this group of Volunteers is very diverse and that fact has made the group a tighter group, if I am being honest.
Now, to the third fear: with Peace Corps service come three expectations. Our second goal is, "To promote a better understanding of Americans on the part of the peoples served". I talked about this in the two interviews I had to take during the application process, and I said that Americans have diverse backgrounds and my diverse background puts me right in that fit. I also mentioned that diversity is what makes the people of that great country, the USA.
In my case, I think that my diverse background only makes me a better Volunteer. For instance, I am familiar with diversity, with the rural environment, with the over-crowded buses and with the taxis that fit nine to ten people. Being from Morocco gave me the opportunity to learn three languages at the same time and with that I am practicing my Jamaican Patois right now via a language sharing meet up.
Finally, to put it in a sentence, what I realized is I am a peace ambassador of the States, but I cannot deny my Moroccan identity, not that I have tried or want to, and embracing both while being a peace ambassador will only make me a better ambassador for both, wherever service takes me.
Nicole E. Torres Collado
Cultural Background: Latin/Hispanic from Puerto Rico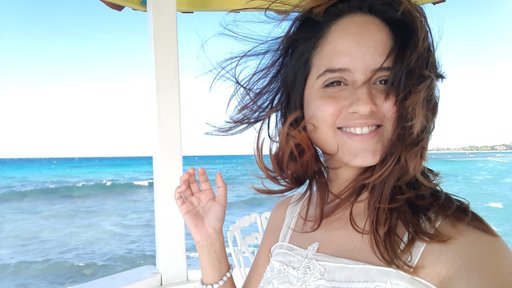 Serving as a Peace Corps Volunteer in Jamaica has been one of the most challenging yet rewarding experiences of my life, a journey I will always treasure. As a person who enjoys challenges, I chose to serve in Jamaica, because although we are neighboring Caribbean countries, our historical, cultural and linguistic backgrounds interested me.
I was born and raised on the southwest coast of Puerto Rico, in a very small town called Lajas. Even though the island is a territory of the United States, our culture is very different than that of Americans and Jamaicans. As a Puerto Rican Volunteer, my experiences in Jamaica have been completely different than I would have ever imagined. As a Volunteer who is considered a minority I was not only able to adapt to Jamaican culture but also, I adapted to certain aspects of American culture I had never visualized before.
Serving in the education sector, the school environment provided me with the chance to learn from locals about their culture but also share my own, teach my native language (Spanish) and open a broader perspective towards the diversity of people living in the United States. Volunteering in community-based organizations allows me to do the same with community persons. This experience has allowed me to share similarities and differences that exist amongst the cultures while opening the minds of my community to the diversity they may encounter in Americans. As a person who identifies with a Latin/Hispanic background, sharing my identity and perspectives has been an educational experience, while also being a challenge. Due to the fact that a lot of people within the country are not familiar with where I come from and my culture, I at times can be perceived like the average American woman. However, after explaining how I am from a different background, some people may not be able to understand how my culture is tied to American culture, since they have a set image on how it looks like. Also, it can be difficult to explain that not all Americans live in mainland USA and that personally I am closer than they believe. Therefore, it can be hard to explain my identity and my background, however, I have found creative ways to do so, which has had a positive impact on my community.
Finally, serving in a country in the Caribbean, so close to home, I have been able to share certain perspectives and cultural aspects which have helped in the process of integration within my community. I believe that just like Jamaicans, Americans are "Out of many, one people" and it has been the experience of a lifetime to share this with my community.
Aboubakar Bodi
Cultural Background: Togo (West Africa)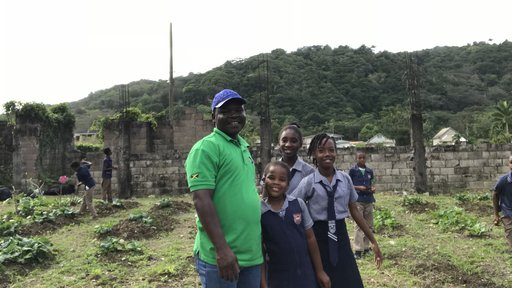 My name is Aboubakar Bodi, and I was born in Togo (West Africa). When I first arrived and was introduced to some of the farmers as being a Peace Corps Volunteer, some of them were afraid of me, and others were happy. My supervisor was surprised to see I was black when I first arrived, and it looked like he was disappointed. Now, he understands that America is a melting pot and therefore there are blacks and white, but in my case I was a black man with an African accent when I first arrived and this was surprising to him. When we first got to the community, I would be calling my home for the rest of my stay in Jamaica, my counterpart was asking where the Peace Corps Volunteer was because he was expecting a white man. But he met me - not only a black man but a black man with an accent. The good thing was that we ended up getting along because most community members identify themselves as being African descent and therefore I am a brother from the motherland. Everywhere I go people mistake me for a Jamaican because I am black, even if I am with other white volunteers. This opened my eyes on the work ahead of me when I first arrived. I wasn't scared though— instead I was excited to take my time explaining the diversity of the American culture.
My color and my accent have not affected my volunteer work negatively, instead this has allowed me to integrate well in my community and people even call me "African." Whenever I go out, I have to always explain my origin and answer questions pertaining to my country of origin and the country that sent me here in Jamaica. But I've used each opportunity to promote a better understanding of Americans on the part of the Jamaican farmers and students.
Maria Elena Venegas Banulelos
Cultural Background: Mexican / Hispanic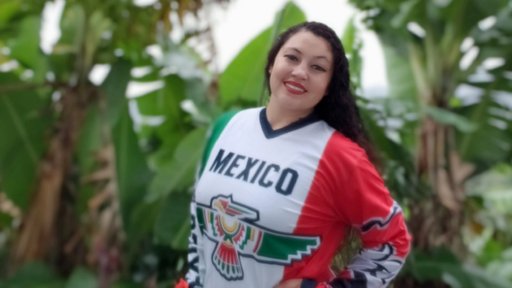 I am a proud, Spanish-speaking, Mexican-American Peace Corps Volunteer serving in Jamaica. I am from Los Angeles California and am a graduate of California State University, Long Beach. In my perspective, both my culture and background have made my integration into my community somewhat easier than the typical volunteer; however, there have been challenges that I didn't think would occur while being a volunteer of Mexican descent.
My integrating into the Jamaican culture has been great due to the many similarities within my Mexican heritage. For instance, both Mexicans and Jamaicans are very religious, enjoy a little spice in our food, and dress our best in public. Both cultures love soccer, dancing and loud music. Both environments have similarities in house structure and agriculture products along with being home to the upmost humble people. Also, I found it easy to integrate because Jamaicans are compassionate and sympathetic towards Mexicans, because they understand the struggle.
Due to Jamaica's proximity to the United States, some Jamaicans are aware of how difficult the immigration process can be and understand how people of color are sometimes treated. Many Jamaicans in my community understand how difficult life can be for a person of color, which made it easier for them to accept me into their community as a Mexican American. Although on the flip side, Jamaica has many tourist spots, so locals are used to seeing Americans enjoying their island, much more than a majority of residents who can't afford some of its luxuries. This becomes an issue because Jamaicans see a perspective of Americans while on vacation. Many of these tourists show little acknowledgment of the everyday strife of Jamaicans, which then leaves a bad impression of Americans. This is also happening in many tourist spots in Mexico.
I believe as a person of color serving in the Peace Corps this has opened Jamaicans' eyes that Americans aren't just white, privileged or rich; we come in all shapes, color and tax brackets. I am glad I could help change this perspective of Americans while serving.
Perihan Anung Tür
Cultural Background: Turkish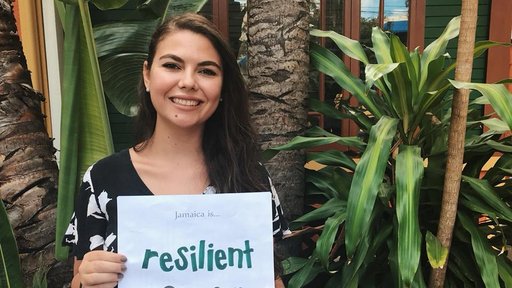 According to Webster's Dictionary, my name, Perihan, is a combination of two Persian words: peri, which is a fairy in old mythology, and han, which means queen in old Persian. It has Persian origins but is a name only really found in Turkey. It was my grandmother's name. And it is a name that warmly announces to Turks, "I'm one of you" and abruptly announces to everyone else, "There is something different about me".
I am the third Volunteer at my site. The previous Volunteers were named Julie and Sarah: respectable, normal, expected American names. Imagine my supervisor's, host family's, and community member's surprise when presented with a doozy of a name like "Perihan Anung Tür". Jamaicans are anything but coy, and my introductions were quickly met by "Wah you a say?", "Wha kind of name dat?", and "No sah."
But something as simple as a name became an incredible jumping off point. I got to explain to them that I am both American and Turkish. I shared Turkish food with my host sister, who now makes some of the recipes on her own. I bonded with my Reverend at church and wowed the congregation when I explained that I had been to many places in the Bible because they are located in modern-day Turkey. I would show my students Turkey on a map, and people who had never even heard of this far-off place, now had a connection to it. By far, my favorite moment has been when some of my family came to Jamaica to visit. I told all of my students that my father and aunt would be coming later in the day and they wanted to learn how to say "Hello" and "How are you?" in Turkish. When my father and aunt came, they were met by "Merhaba" and a few "Nasılsınız?". Then of course my dad spoke back to them, completely in Turkish, and my students' faces went blank. But imagine, primary school students in rural Jamaica speaking Turkish words — wow.
It hasn't all been sunshine and rainbows. The hardest point in my service came as a result of my diversity. Growing up, I spent every summer in Turkey visiting my family. My first summer in Jamaica was the first I can remember not being there. It was hard, but my second summer came around, and my brother was having a wedding in Turkey. I was going to be there for a special event in my brother's life and see family I hadn't seen in almost two years. I applied for my vacation and it was approved. I purchased my flights. A few weeks later, my Country Director pulled me aside and said Turkey was recently added to a no-go list. Right away, staff on-island expressed their support for me and said they would work with headquarters to get an exception made for me in this special case. It felt good to have their support, but my trip to Turkey was still in limbo for almost two months, as it worked its way though headquarters and offers were passed back and fourth.
I really struggled during this time. My family was upset and on edge and so was I. I couldn't fathom that Peace Corps could keep me from visiting my home. It would be unthinkable to tell a Volunteer they couldn't go to the US, where most PCVs call home. In the end, it worked out. I was able to go to Turkey, with some restrictions, and take part in my brother's wedding. I know I have Peace Corps Jamaica staff to thank for that.
Diversity is such a beautiful thing. It can bring such special ups and such unique lows that really shake the system. I am truly thankful to be a Turkish American. It has broadened Jamaicans' views of what an American is and given me so many advantages in my integration and service.
Troy Spicer
Cultural Background: Trinidadian & Jamaican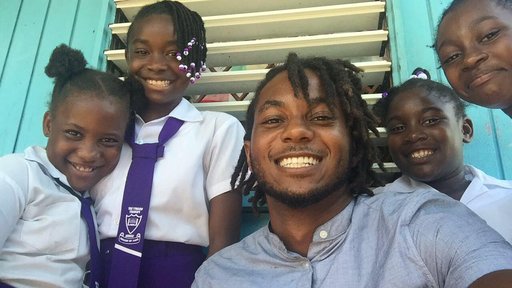 My early years of life took place in Santa Cruz, Trinidad, a rural but growing village town near the north coast and famed Maracas Beach. The relevance of this is the similarities found with my community placement in Jamaica. I am in the parish of Portland, a relatively "country" and slower part of the island, famed for its beaches and relaxed style of life. While traveling through Portland, along this north coast highway, the beautiful turquoise blue sea to my left, and never-ending fruit trees on my right, I often have moments of déjà vu, confusing the present and past and current country where I am.
Having lived in Trinidad, and being born to a Jamaican mother, the cultural norms and expectations of locals is easily navigated and the language barrier broken in my own opinion. Even though culture and language may not present difficulties, challenges are faced in other unexpected facets, due to differences amongst the islands, such as the rivalry and contentious relationship present between Jamaican and Trinbagonian nationals. At face value, my community members and the everyday person would believe I am just another Jamaican, due to my dark complexion and dreadlocked hair and Caribbean accent, before speaking to me and realizing "Him come from foreign."
Spending my high school and college years in Florida provided the experience of being a foreigner and having to discuss the differences of what actually is versus what is expected of people from other places. My mixed background made my experience unique as I challenged the expectations of my peers in high school and college, as I do my community members here in Portland by the simple fact that I am an American who has lived in Trinidad, while being raised by Jamaican parents. Even though being a fellow Caribbean person has helped in my settling-in and functioning capacity in Jamaica, it has not resulted in the increased cooperation and assistance as expected. Often times, I have felt counterparts less willing and likely to assist or reflect the enthusiasm I share for not only my work in the education sector but also in regards to my day-to-day operations and living. The reality that I am viewed either as a fellow Jamaican or Caribbean causes less concern to be given for my needs, although it creates a greater interest amongst the students I work with. My varying background serves greatest interest to my students and close members in the community who have not met anyone from Trinidad or learnt much of the United States and the presence of Caribbean nationals there. In this role I am able to explain the experiences of multinational people in the United States and the daily challenges and similarities faced there in comparison to Jamaica. Many community members are surprised at the challenges and difficulty of life, as it is expected that the grass is always greener on the other side, as the saying goes.
I relish in this opportunity to clarify against the stigmas of American culture and society and impress upon my community the melting pot that the United States is and the variance in experiences that people will have from there. The fact that I choose to serve as a volunteer and return to the islands is an idea many fail to come to terms with and I enjoy explaining how my experiences in the States influenced my decision as to wanting to serve and the region in which I chose. The students of my primary school offer me the opportunity to teach about another Caribbean island as well as the United States; somewhere that interests each and every one of them and has presented me with the opportunity to create and have a culture club in which different countries and cultures can be discussed weekly. This experience is great for me as it allows me to reflect upon my own experience of having a volunteer from Norway in my village of Santa Cruz and the effect he had on my community. The idea of volunteerism being my calling has been present for me since before moving to the United States and the value of cultural exchange has been cemented in my desires and plans for years to come by this experience.