Indonesia
Director's Welcome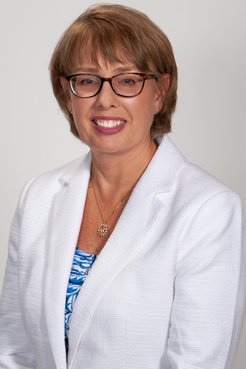 Welcome to Peace Corps Indonesia!
Indonesia is a vast and diverse country with a rich cultural heritage, incredible natural beauty, and warm, welcoming people. We are delighted to provide you with this resource to introduce you to life as a Peace Corps Volunteer in Indonesia, the Education program (Teaching English as a Foreign Language (TEFL) program) that we support, and the incredible individuals you will work with during your service. We hope this information helps to answer some of your questions and provides you with valuable insights into what to expect during your time as a Volunteer.
As an Education Volunteer, you will have the opportunity to live and work in communities across Indonesia, teaching English to students in middle and high school. Your experience as an Education Volunteer in Indonesia will be challenging, rewarding, and transformative. You will be working alongside local teachers to improve English language instruction, strengthen outcomes and promote cross-cultural exchange. In the process, you will gain invaluable skills, insights, and friendships that will last a lifetime. Your experience in Indonesia will shape your personal and professional life in meaningful ways for years to come.
Training is an essential part of preparing for your service. Our comprehensive training program will help prepare you for your role as a Volunteer in Indonesia. You will receive language training in Bahasa Indonesia, technical orientation for your education project assignment, including practical instruction in teaching methodologies and classroom management, gain cross-cultural understanding, and receive medical and safety training to help you adapt to life in Indonesia and support your success.
Relationships are key to your integration and success. You will have the opportunity to build relationships with other Volunteers and local counterparts who will support you throughout your service. As a Volunteer, you will be living with a host family in your community, immersing yourself in Indonesian culture and building meaningful relationships with community members. You will be expected to adapt to local customs and living conditions, while also bringing your own unique experiences and perspectives to the classroom and your community. You will be expected to fully immerse yourself in your community, spending most of your time, including your weekends, engaging in daily life and customs while living on a modest stipend.
At the core of the Peace Corps mission is a commitment to service and cultural exchange. As a Volunteer in Indonesia, you will be representing the United States and working towards greater understanding and cooperation between our two countries. This is an incredible opportunity to make a meaningful impact on the lives of Indonesian students and communities, while also growing personally and professionally.
Upon completing your service, most Volunteers feel the strongest connection to the personal relationships and connections they have made, ones that they will remember and cherish throughout their lives and careers. Your commitment to your role as a Peace Corps Volunteer is essential. If you are considering becoming a Peace Corps Volunteer, we encourage you to reflect honestly on your willingness to commit to the highest standards of Peace Corps service and on the opportunity and commitment required to join us in supporting Indonesian communities.
If you are invited to serve as a Volunteer in Indonesia, I encourage you to carefully review the Welcome Book, your Volunteer Assignment Description (VAD), and the Volunteer Service Handbook to learn more about Indonesia, your assignment, and Peace Corps policies. And, most importantly, I welcome you to the Peace Corps Indonesia Education program.
On behalf of the Peace Corps Indonesia team, we welcome you to join us on this incredible journey of service and personal growth. Terima kasih (thank you)!
Christie Scott
Peace Corps Indonesia Country Director