Indonesia
Director's Welcome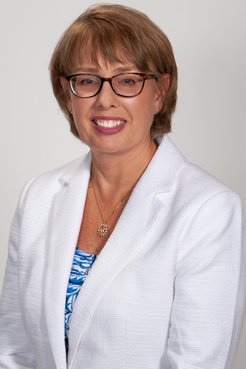 Greetings from Indonesia! Selamat datang. We are so pleased to be welcoming Trainees to Indonesia in January 2023. I hope you are excited to join a diverse group of approximately 550 Volunteers who have served in Indonesia since 1963. Indonesia is a vibrant and fascinating country that has a rich history and a bright future. If you arrive as a Peace Corps Volunteer with an open heart and mind, along with a sense of humility, you will be welcomed and rewarded with challenging yet life-affirming and life-changing experiences.
The Peace Corps is an international network of Volunteers, community members, host country partners, and staff who each have a unique service journey, defined by an enduring desire to learn and grow. At the invitation of the Indonesian Government, Peace Corps Volunteers work alongside community members on locally-prioritized projects that build relationships, promote knowledge exchange, and make a lasting and measurable impact.
Although our Volunteer presence in Indonesia and around the world was interrupted in 2020 by the COVID-19 global pandemic, staff and stakeholders of Peace Corps Indonesia have continued to work in collaboration to establish a strong foundation for the return of Volunteers. Our staff and partners have used this time to implement new ideas, engage with partners in different ways, and build on the work of the Volunteers who have served successfully in Indonesia. Eight creative projects have been developed, including virtual counterpart training with Returned Peace Corps Volunteer (RPCV) guest speakers, a multi-country pen pal program, and a conversational English speaking group for Indonesian teachers.
Your service in Indonesia will undoubtedly be transformative as you experience the unique culture of Indonesia while serving a community and school in West Java, East Java, or East Nusa Tenggara. You will go through a rigorous pre-service training where you will live with a host family for about eleven weeks and focus on acquiring language (Bahasa Indonesia), cross-cultural, technical, health, and safety skills. Once you are "sworn-in" at the end of your training, you will move to your permanent site where you will live with a new host family for the next two years. Every day, you will interact with your host family, students, school colleagues, and community members. No day will be the same; some will be routine and others will be unforgettable. Although you will receive extensive training and support, your success will depend on your own efforts, professionalism, and commitment to service.
If you are committed to serving with Peace Corps and enthusiastic about immersing yourself in Indonesian culture, our team looks forward to welcoming you to Peace Corps Indonesia.
Christie Scott
Country Director