Ethiopia
Staff
Obie Shaw
Country Director
Obie Shaw previously served as the Peace Corps country director for Mauritania. In addition, Shaw has consulted for Peace Corps' Office of the Inspector General and Peace Corps' Africa Region. He served five years as a Peace Corps Volunteer in the Central African Republic and in Tunisia. Shaw brings years of experience managing fast-past and adaptable projects in several African countries. He is known for his ability to adapt programming to local contexts, and his focus on developing local staff and partner capacity. In recent years, Shaw has served as the Chief of Party of USAID's Cameroon Peace Promotion Project, working in the Lake Chad Basin (LCB) region of Cameroon, he oversaw initiatives to promote radio programming and community engagement to support moderate voices and prevent violent extremism in LCB communities. As Chad Country Director for USAID's Peace through Development II (PDEVII), Shaw oversaw the implementation of rapid activities to promote peace and mitigate conflict in 38 at-risk communities throughout Chad.
Shaw is fluent in French and English and speaks intermediate Arabic. He is an alumnus of the University of Utah in Salt Lake City, with degrees in economics, political science, and French. During his college years he served with the U.S. Air Force Reserves at Hill Air Force Base in Utah. 
---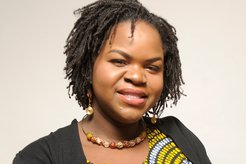 Natalie Gill-Mensah
Director of Programming and Training
Natalie Gill-Mensah has over ten years of experience across the health sector.   She has led global teams in executing complex multi-year programs.  She was most recently the Senior Manager for Tuberculosis Access at the Clinton Health Access Initiative where she led a team focused on supporting ministries of health in increasing access to TB treatment and diagnostics in low and middle-income countries across Africa and Southeast Asia.  She also has past management consulting experience advising hospitals, health systems, health insurance, pharmaceutical and diagnostics companies. She served as a PCV in Zambia for 3.5 years, working with a local NGO for her extension.
Natalie is from Boston, Massachusetts and has traveled to Addis with her husband and son.  She attained a Bachelor of Arts from Wellesley College in International Relations and Africana Studies. After serving in Peace Corps Zambia, she went on for graduate studies at the University of North Carolina at Chapel Hill earning a dual graduate degree, Master of Science and Public Health and Master of Business Administration.  Natalie enjoys international travel (38 countries visited and counting), dancing, singing, and playing with her toddler.  Natalie believes that service in the Peace Corps is an opportunity to make a huge impact and gain real-world training and experience for any future career aspirations. Your Peace Corps service will be one of the greatest privileges of your lifetime.
---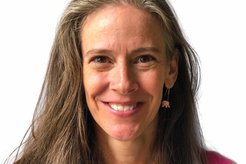 Anna Hickman
Director of Management and Operations
Anna Hickman, RPCV Benin, black cat enthusiast, former PC Madagascar DMO, and current PC Ethiopia DMO.  In Benin, Anna was a small business development volunteer who—among other accomplishments—worked with a women's fabric dying cooperative; during that time, she sought out ways to help improve the women's co-op while also building lasting relationships with her counterparts.