What is Black Girls Global Exchange ?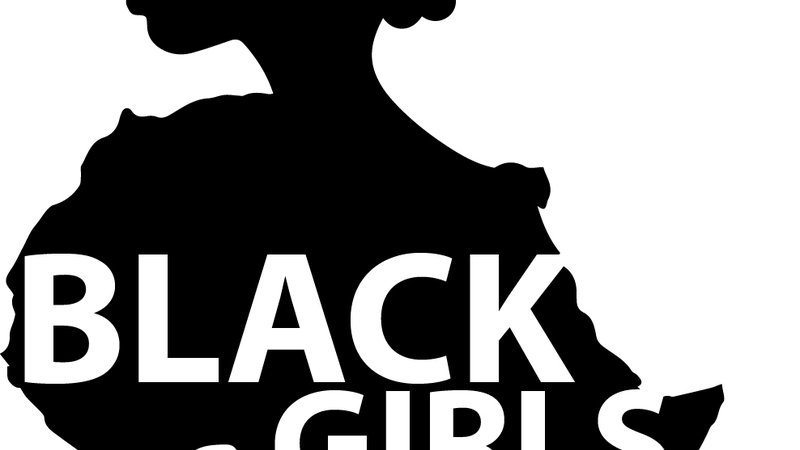 March 27, 2018
My service here in Swaziland has been life-changing for me. I\'ve been able to help my community a lot, pour into individuals, and commune more than ever with the Lord. In His awesome ways He gave my dear sororosistafriend Regina Salliey and I a vision for a project which I call my capstone project of my service...Black Girls Global Exchange (BGGE). BGGE is a peer learning and cross-cultural exchange movement for 170 girls from Baltimore, South Africa, and Swaziland. It\'s the first of its kind to be produced by a volunteer.
Have you heard about the STEP documentary that was filmed at Baltimore Leadership School for Young Women (BLSYW)? If not, here\'s a trailer.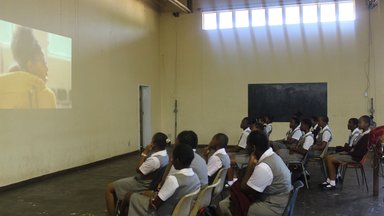 When I watched this trailer I got goosebumps, shed tears (I mean bawling), and felt an incredible sense of pride for my city Baltimore, the BLSYW girls, and Delta Sigma Theta Sorority, Inc. because the coach was my Sorority sister...that I started to stalk EVERYTHING STEP on the internet...I mean I was BLOWN away!! In fact, I immediately thought that this was a must see for the girls here in Swaziland to show them that struggle is universal, to clear up the misconception about American life, and to inspire them to persevere in spite of their circumstances. Well, it ended up that when I was having a conversation with my dear sorority sister and friend Regina the idea to bring Coach G and girls from the team (from STEP) to Swaziland was birthed, and has since evolved into the Black Girls Global Exchange, a global mission focused on peer learning & cross-cultural exchange through the arts and service; bringing black girls from Baltimore, MD (USA), Soweto, Johannesburg (South Africa) and Manzini (Swaziland) together to promote intercultural understanding. Myths thrive on ignorance and the docufilm's underlying themes of the power of the arts, sisterhood, accountability, resilience, and fortitude served as the catalyst for this exchange - to demystify misconceptions among Black girls. The areas of focus for this cross cultural exchange are: girls and women\'s empowerment; sisterhood/teambuilding; identity/self-awareness; promotion of education and arts; service; community development; health and wellness; HIV/AIDS awareness; leadership development; and Science, Technology, Engineering and Math (STEM).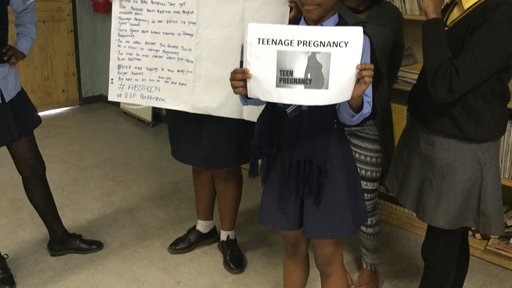 In this inaugural year, Coach Gari will bring 18 girls in grades 8-12 from Baltimore to Soweto, Johannesburg, and Manzini, Swaziland from March 23rd to April 1st, 2018 in commemoration of Women's History Month. They are in partnership with Ikageng Itireleng AIDS ministry in Soweto, Johannesburg and their "She Conquers" group of 30 girls, which is a campaign that was born out of the disproportionate burden of HIV among 15-24 year old adolescent girls and young women in South Africa. Additionally, I am working with 20 girls from St. Michael\'s School for Girls in Manzini, Swaziland and will collaborate on service projects combating global issues that affect girls.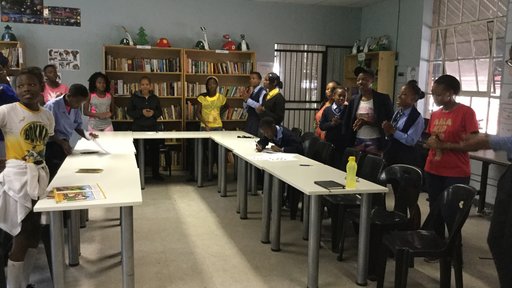 Globally, black girls and women are disproportionately impacted by social issues, and it is now time to begin changing the narrative. Many of the girls from Baltimore, Soweto, and Manzini are from low-income households, and some even from abject poverty.