Peace Corps Volunteers Return to the Kingdom!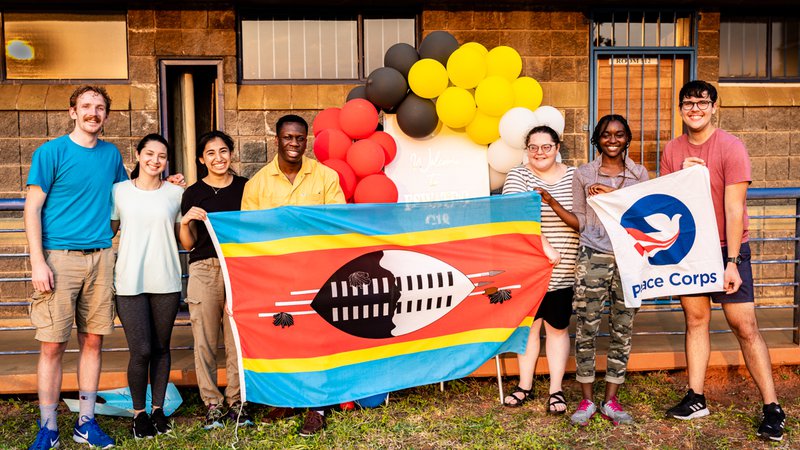 Sept. 16, 2022
Peace Corps Volunteers Return to the Kingdom!
Peace Corps Eswatini welcomed ­­­­7 American Peace Corps Volunteers. Communities across Eswatini will be their homes for the next two years, as the lead elements of the group were met by officials from the Mbabane Peace Corps office.
The return of volunteers to Eswatini marks a resumption of a long legacy of Peace Corps in Eswatini which was interrupted by the COVID-19 pandemic in 2020 when the Peace Corps evacuated 7,000 volunteers globally, including 89 from Eswatini alone. The return coincides with the celebration of 19 years of community and family ties, strong partnerships and unbreakable friendship between the people of Eswatini and the United States.
"We are thrilled to welcome Peace Corps volunteers back to Eswatini," said Peace Corps Eswatini Country Director, Katharine Kreis. "Communities, schools, clinics, partner organizations, host families, and staff have been waiting for more than two years to welcome them back. That day is now here!"
The newly arriving Volunteers will work hand-in-hand with partner organizations and local communities to provide support in two sectors: youth development and community health/HIV. Through their service, volunteers develop transferable skills and hone intercultural competencies that position them to be the next generation of global leaders and, in so doing, help build bridges between our two countries.
Since President John F. Kennedy established the Peace Corps in 1961, more than 240,000 Americans have served in 142 countries worldwide, including 1,859 in Eswatini.
---