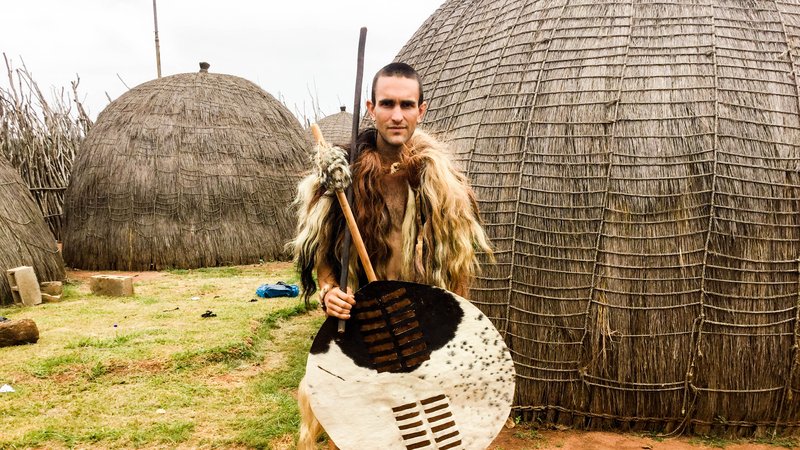 Feb. 7, 2018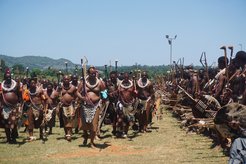 Participating in the Swazi holiday of Incwala has given me a completely unique perspective and appreciation for Swazi culture and the people of Swaziland. While the holiday is to celebrate the ripening of the first fruits for the season, it became clear to me very early that there is so much more to this holiday that dates back hundreds of years. The warriors, emabutfo, described Incwala to me as the way in which they can demonstrate their love for their country, their King, and their culture, all of which was clearly apparent to me over the course of several weeks. Through waking up many days at 3:30am to march 6 miles to weed the King's maize fields by hand (literally pulling weeds out of the ground by grabbing with your hands) and then marching back, or joining thousands of young men and boys by marching over the course of one afternoon to cut down a thorn tree and carry it back through the night and early morning covering 35 miles, or simply participating in traditional song and dance which was incorporated into all activities, I was able to experience and appreciate people who clearly have a love for their country.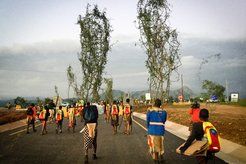 Incwala allowed me to spend time with Swazis who were more than welcoming and appreciative that I wanted to experience their culture, a culture that exists in a country the size of the state of New Jersey. It allowed me to see parts of a culture that most non-Swazis would most likely never experience such as seeing, sleeping, and spending a lot of time inside traditional Swazi barracks, sihonco, where I learned traditional songs and dance from the warriors.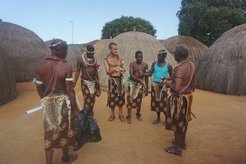 It allowed me to share with young boys and men about American culture and what the role is of the Peace Corps Volunteers in the country, discuss HIV prevention tactics with emabutfo while carrying a thorn tree at 2:00 in the morning under the light of a full moon. It allowed me the opportunity to wear traditional Swazi attire, which is arguably much more comfortable than regular clothes on hot Swazi summer days. It gave me the chance to build new relationships with men and boys from all over the country as well as strengthen existing relationships I have with community members and even students from my school.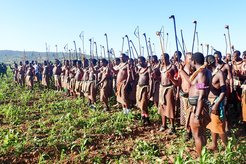 Out of all of the cultural activities I have participated and attended throughout my PC service in Swaziland, Incwala has been the one to give me the best appreciation for the country, its culture, and its people I am here to serve.
Curious to learn more? Explore the World Wise Schools resources on this topic.
Explore