Integration into my community through teaching
I hoped to have them see their own education as an investment in themselves, not just a place to go and listen to a teacher.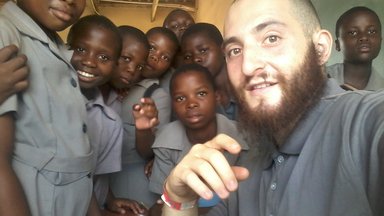 Upon coming to my community in August 2015, I met with the elementary school and spoke with the teachers. We worked together teaching life skills in the afternoon. Before I came to Swaziland, I had teaching experience from AmeriCorps CityYear in Washington, D.C. At the start of the new school year in January 2016, only one teacher had returned. With the teaching vacancies, I stepped in and taught the oldest class, Grade 7. I followed the Swaziland syllabus for Grade 7 and we focused on English. There were 43 students in all, some repeating the grade due to poor performance from the previous year. I marked their compositions, led group discussions, and taught new grammar tools. I enjoyed working with the kids. It was a great way for me to integrate into the community, because each time I would run into an adult or a new child, we could talk about their son, daughter, brother, or sister that I taught. 
Given that I am a native English speaker, I wanted to work on their speaking abilities too. We met for an hour before the school day in smaller groups to practice the basic rules of English. This was where I really connected with students and got to know them better. For motivation I would purchase treats for students who displayed model behavior. I tried to motivate the students. I hoped to have them see their own education as an investment in themselves, not just a place to go and listen to a teacher. By August 2016, the vacancies were filled and I stepped out of the classroom.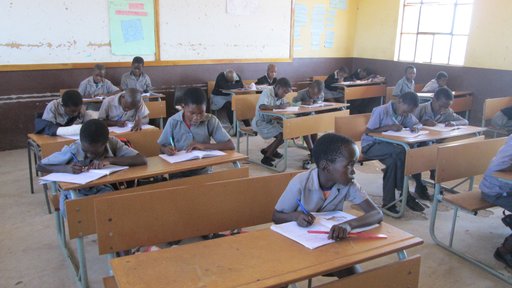 While I am not part of the education sector of Peace Corps, I saw a desperate need and happily filled it. Part of being in Peace Corps is being flexible and working with the community where it needs help the most. In January 2017, with a new school year, we had vacancies again. I returned to the classroom and used the same teaching preparations that worked well the previous year, and edited the ones that didn't work as well. By April 2017, the vacancies were filled. In January 2017, I also worked with a woman in my community named Tengitile to start a girl's empowerment club. This was fun and easy, because I knew the children in the community so well thanks to my time teaching. We had good rapport, and it was easy for them to understand what the club was about. I am the first Peace Corps volunteer in my community and I feel like my time teaching warmed the community up to the idea of working with an American. Henceforth, when I did other projects it was easier for me to gain community support.