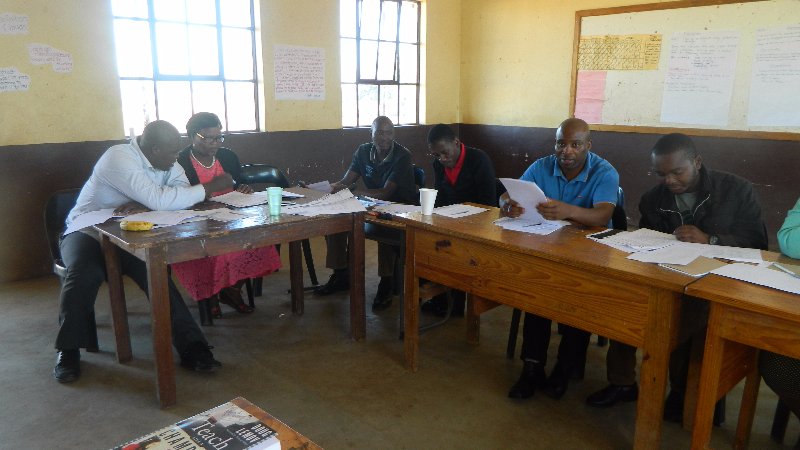 July 12, 2017
After two months of in-country pre-service training, I had some ideas of what I thought would be good projects to implement once I arrived in my community.
As a youth development volunteer, I have the flexibility to assess my community and create projects based off its needs. Once I arrived in my rural community, I walked to the local primary school to introduce myself and get started on all the amazing projects I had envisioned for the next two years. I shadowed the teachers in each classroom and talked with them. This really helped me familiarize myself with how the school operated. 
As my service continued, the teachers and I developed projects together. I worked with two teachers at the primary school to get our library up and running. We also developed a system that allows the school children to check books in and out. Another teacher and I co-lead an after school girls club called GLOW (Girls Leading Our World). We worked hard to make the club a huge success at our school. There were numerous other projects that the teachers and I worked on at the school, however, it still felt like something was missing.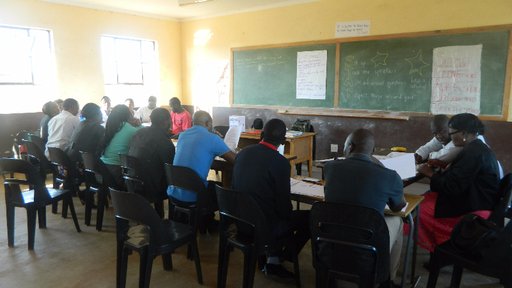 Then, toward the end of my service one of the teachers at my school and I attended a week-long training together in town for educators and we found what was missing. The training discussed techniques that teachers can use in their classroom to be effective teachers and how to manage a classroom. Namile, the teacher that had gone with me to the training expressed to me that she hadn't been taught these things before, even in the university where she had studied to be a teacher. 
The following week we returned to our community and we gathered all the teachers and school staff at the school for our very own three-day workshop. Namile and I relayed what we had learned at the training we had attended the week before. I taught them some specific classroom management techniques that they could use and how to administer rewards and reinforce positive behaviors in the classroom.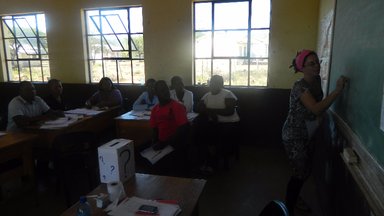 We discussed at length how to create high behavioral expectations in the classroom and how to create a positive classroom culture in which students work hard, model strong character, are respectful and attentive, and strive to do their best. We reviewed our school policies and talked about how we best could improve our school and the learning happening in our classrooms. We envisioned how we wanted to see our school run and operate in the future. 
At the end of the three days many of the teachers and school staff came up to me and thanked me. One teacher in particular told me how much he loved the training, that it was one of the best training's he has ever been to, and how he got so much out of it. He also told me how he appreciated the opportunity to learn specific and concrete teaching techniques that are applicable to use in the classroom. Since the training, I have worked with the teachers to implement these various teaching techniques in their classroom and have seen the results. 
The beauty of being a Peace Corps volunteer is that you have the flexibility to adjust your projects to meet the needs of your community and you are on the ground to help implement them. I had no idea during those first two months of pre-service training that I would be doing a training like this for the teachers and school staff, but it ended up being one of my best projects.