As far back as I can remember, I have always had access to a computer. 

I was bred in my youth to become an engineer.  It was only later in university that I gravitated towards a career in health.  But the skills I learned in STEM I still use every day.  This privilege of easy access to technology doesn't exist in Eswatini.  Even in urban areas where people have more resources, fast reliable internet is rare.  Mix this with the lack of female representation in STEM careers and you get Girls Got Game Eswatini (G3 Eswatini).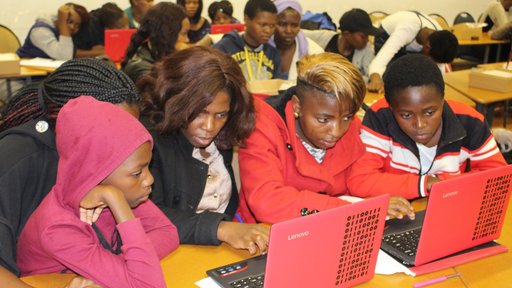 G3 Eswatini was started for one simple reason, to introduce girls in rural Eswatini to STEM.  We do this by teaching them a computer programming language called Scratch.  Scratch is an easy to use graphically based block programming language developed by the folks over at MIT.  It's also free and works offline. 
In December of last year we brought girls from 20 rural communities together to host the first ever Girls Got Game Coding Camp.  In addition to learning Scratch, the girls learned what is inside a computer, discussed why STEM education is important, and heard about STEM careers.  We also taught them about Wikipedia offline, a project spearheaded by fellow PCV Kirby Riley, which is an offline version of Wikipedia that allows our students to do research without internet.  The girls returned to their respective communities with a G3 laptop loaded with all relevant software and tutorials.  They were given the task to create a video game or cartoon using Scratch and return in six months for the Girls Got Game Summit.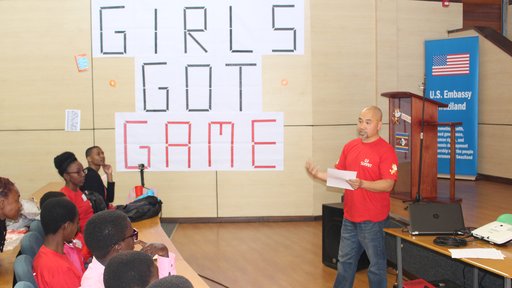 Competition inspires excellence, and the Girls Got Game Summit gave our girls the platform to showcase what they learned.  First, we held a video game and cartoon design competition.  The girls presented their Scratch programs to a panel of judges, their theme was to address a challenge that females face in Eswatini.
We also had a speed typing competition to encourage the girls to learn the essential skill of typing.  The local chapter of Women in Engineering came to speak on their experience in STEM careers and offered their advice.  Finally, we ended the G3 Summit by announcing the winners of the video game and cartoon design competition.
| | |
| --- | --- |
| 1st place in Cartoon Design "Lesedi's Story" – A story about abuse and how to report properly report it | 1st Place in Video Game Design "Girls Stand Up" - A game where you catch good advice and avoid bad advice |
G3 Eswatini will continue to empower girls through a partnership with Women in Engineering and GLOW Eswatini.  Our aim is to spread STEM education to all girls living in rural Eswatini.