Celebrating Black History Month in Swaziland
Every February in American schools like clockwork, teachers gear their lesson plans towards Black History Month.
Although, there are many arguments & complaints against the month long observation. I personally do believe special recognition needs to be upheld. There are many marginalized groups that have been cast aside and denied credit, African Americans being one of them, especially in regards to contributions to the country's existence and progress.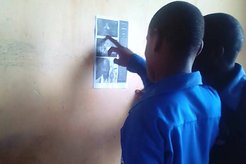 Here in Swaziland though I was very confused why my Swazi kids weren't receptive or excited about celebrating Black History Month (BHM).  Many local students wanted to learn about modern America (pop culture) which is understandable but I noticed a lack of knowledge about influential African figures. So after introducing the idea of BHM I decided to focus on African leaders to bring it "home" & show the students role models they can relate to.
For a youth club session I decided to make our classroom a museum. After hearing this idea from a black volunteer at another post I printed pictures & biographies of African influential figures from history and modern times and posted them on the classroom walls. The students walked around the room learning about men & women from this continent who have contributed to politics, technology humanitarianism, art and more worldwide.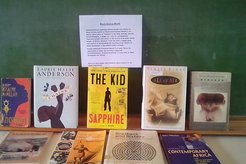 Another small BHM venture I decided to make was a spotlight in the library. To showcase black authors' talents I found books like Push, The Color Purple, Chains, and more to display under a written description of BHM and why I was doing this. Of course the biggest disappointment from both me and the kids were the lack of African authors available.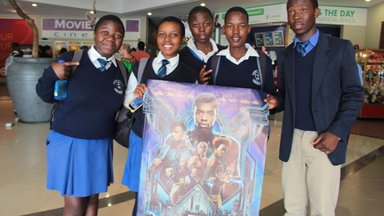 I also had the immense pleasure of bringing students to be a part of the black panther phenomenon here in Swaziland. After holding a writing competiton about role models at school, five pupils and I joined over 70 other students from all over Swaziland to see this influential movie. These students got to see strong, intelligent, community oriented Black American & African characters living in a African country that not only denied aid from others but had access to resources that could change the world.

For the writing competition we had about 15 participating but could only choose 5, so to reward the others for going the extra mile we had a private movie screening of The Great Debaters.
The smallest and most consistent "activity" I & other BPCVs do, not just for BHM but everyday living here is conversation about race and diversity in America in addition to its tied history with Africa. Explaining the fact that I'm a black American, a new concept to  many Swazis, and that there are black people all over the world; although exhausting, is an opportunity that many blacks before me never had.