Advocating for People with Disabilities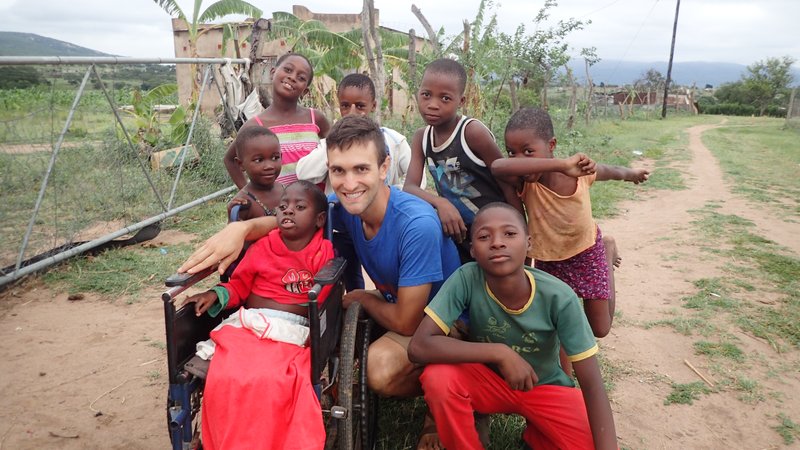 Oct. 25, 2017
As a volunteer, I wanted to find a way of improving the quality of life for those with disabilities in my community.
In the states, I worked with children with special needs. I intend to continue doing so when I return from my PC service. As a volunteer, I wanted to find a way of improving the quality of life for those with disabilities in my community. There are two projects I have been a part of that have revolved around supporting individuals with disabilities. As a volunteer in the community, much of my work has been focused on building relationships with children with disabilities and their families. This has been done simply by going and intentionally interacting with children who otherwise would receive limited interaction from people outside of the family.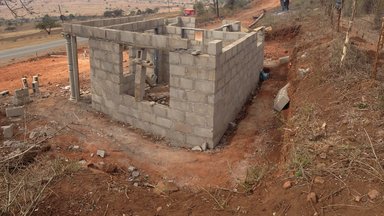 One project is through a community mobilization effort.  One community member who is homeless and physically disabled has been given a piece of land conveniently located along a main roadway for ease of mobility. However, without a job, a family, or mobility due to her disability she has been unable to pay for the construction of her house.  Through collaboratively working with my counterpart, a community leader, we have reached out to the community through several meetings and letters to community groups about the importance of coming together to support our neighbors. Instead of looking to outside organizations to fund the construction of the house, our community is building a house for a vulnerable community member using donated material and labor. We are demonstrating to ourselves that we don't need big international organizations to save our community when we support each other.
The second project I am focusing on has been an ongoing project in collaboration with multiple NGOs including locally-based Vusomnotfo, Cheshire Homes of Swaziland, and the South African based NGOs Shonaquip and Uhambo. This project has been aimed at empowering caregivers of children with disabilities through trainings focusing on Early Childhood Education and on disabilities. Part of this project seeks to incorporate simple and developmentally-appropriate activities into the daily life of the child and caregiver that will help the child reach his or her maximum developmental potential.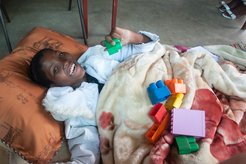 Additionally, the children in this project have received medical evaluations and, if necessary, will be receiving environmentally appropriate mobility devices as most of them either have no appropriate mobility device or have many that are not suitable for the rural Swazi environment. In addition, this project has brought medical attention to children and their families about various topics including birth control and HIV treatment for the children.