Eswatini
Director's Welcome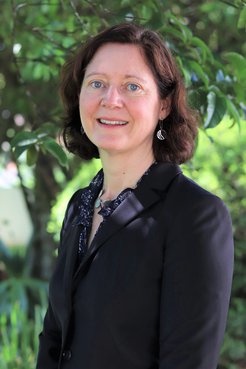 Sanibonani (Greetings) from the Kingdom of Eswatini!
Welcome to the Peace Corps and the Kingdom of Eswaitni!
You are choosing to serve in one of the most dynamic times in the history of Peace Corps. Not only has Covid-19 changed our world and the way we implement our programs, but global megatrends such as climate change, urbanization, access to information technology, and global pandemics and migration (among others) are challenging our ideas of development. To address these inter-related challenges, we need leaders who are equipped with the technical, cultural and language skills that will facilitate communication and break down barriers- whether among politicians, academicians, civil society or the private sector. You will become those leaders.
Based on significant feedback from previous generations of Volunteers, Peace Corps has significantly revamped our training materials, coaching and monitoring and evaluation of our programs. Those changes were evidence based, and will usher in new opportunities for Volunteers to serve and gain valuable skills and work experience. Those skills, along with the friendships you make and your commitment to the goals of Peace Corps, will make you excellent technical and cultural ambassadors within the Kingdom, back in the United States and across the globe.
In Eswatini, a country with high rates of HIV, Peace Corps Volunteers, Response Volunteers and Virtual Service Program Participants are contributing to realizing an HIV free generation in their communities, clinics and schools. Facilitating Boys Reaching Out (BRO) and Girls Leading Our World (GLOW) clubs, building playgrounds, fostering economic empowerment, developing curriculum, training health care providers and renovating libraries are just some of the ways that volunteers are empowering the people and future generations to make a change.
Since 1969, more than 1700 volunteers have served here, in the education, agriculture, community health, and youth development programs as well as with the global health service partnership program supporting Peace Corps Response Volunteers. The Peace Corps/Eswatini staff, some 30 professionals with wide ranging technical and operational skills, are here to guide and support you.
As we adapt to the realities of the Covid pandemic, we know that your jobs will not always be easy, but the friendships you make, the flexibility, curiosity and humility that you bring to your positions, and your own determination and sense of humor will go a long way toward making you successful. The people of Eswatini will capture your heart and the vistas will give you perspective and prepare you for your future. We are looking forward to working with you.
Welcome to the Kingdom!
Katharine Kreis,
Eswatini Country Director