A Comorian national dish of cassava leaves and coconut milk.
Ingredients
A large bunch of cassava leaves (2 pounds or so)

2 cups or so coconut milk

1 tomato (diced)

1/2 yellow onion (diced)

2 cloves garlic (minced)

Spicy chili pepper or hot sauce of choice

A pinch of black pepper
Directions
Grind cassava leaves in a mortar and pestle with garlic black pepper until well mashed.
Note: Raw cassava leaves are poisonous! Don't eat them!
Bring coconut milk to a boil and add mashed leaves.

Simmer for around an hour.

While leaves are cooking, sauté onion and tomato over medium heat.

Add chili pepper or hot sauce to taste and set aside.

Once leaves are done cooking, serve over Coconut Rice.

Garnish with tomato and onion.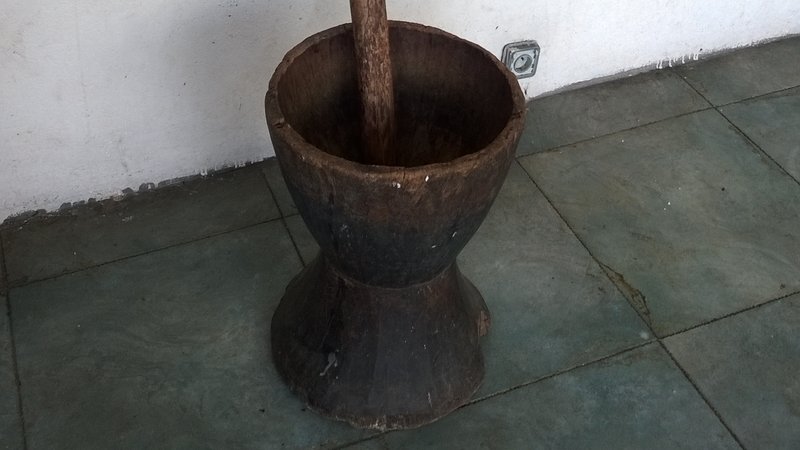 #maindish #vegan #vegetarian #glutenfree 
Recipe submitted by Denis Illige-Saucier - Peace Corps Volunteer, Comoros (2015 - 2016)