A personal essay about day-to-day life for Adiya, a girl from an urban mining town in Guyana.
By Adiya from Guyana 
Good morning. My name is Adiya. I am a 17 year old girl living in an urban mining town in Guyana. I just finished secondary school and am living at home with my mother and sister. Since my mother works, my sister and I have a lot of daily chores. We clean the bathroom, wash dishes and clothes, clean the bedrooms, and sweep out the house. On a typical day we spend about 2 hours doing our chores. After a hard day's work, we like to cool down with coconut water! My sister and I also take turns cooking during the week, but on the weekends our mother cooks. My favorite food to cook is chicken-fried rice!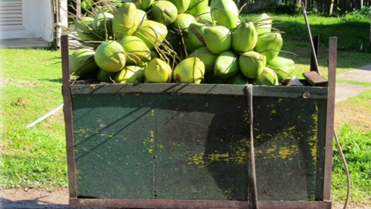 When I was in secondary school, I would walk to the boat stelling (or dock), take a short boat across, and then walk to school, which took about thirty minutes. I wore a uniform to school every day and my favorite subject was Integrated Science. I often times took additional lessons or tutoring after school. I am now currently working but in my free time I volunteer or go to the ball field and play cricket with my friends. I also love to dance, sing in my church choir, and listen to Caribbean music on the radio.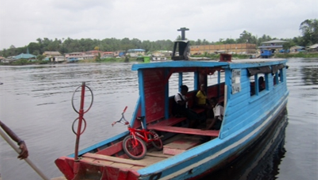 The Peace Corps Volunteer in my village taught me about pen-pal programs. She helped me write a letter to someone in the United States. I remember how excited I was when I received my first letter from my pen-pal! It is really cool to hear about different cultures and traditions from around the world.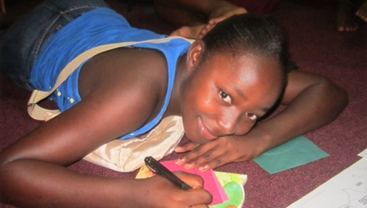 I am currently working on going to the University of Guyana. Some of the classes that I'd like to take are business classes, sociology, and foreign language. I am hoping to be an inventor, entrepreneur, or a diplomat. My mom is very supportive of my studies and career choices and she is someone I really look up to. My mother works for public office, which is not typical work for women in my community. Women mostly work as nurses or teachers. My mom believes that women can have any job they want and that is why she is my role model. Tomorrow is Sunday, which is market day where my sister and I will go pick out the fruits, vegetables, meat, and fish that we will need for the coming week. Market day starts bright and early so I'm off to bed!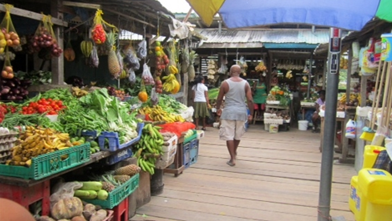 This personal essay was developed as part of the Girl Child Project. For the project, Peace Corps Volunteers around the world collected and shared stories of girls in their communities to celebrate their diverse paths toward opportunity and success. This project was facilitated by the Gender Equality and Women's Empowerment Working Group at Peace Corps Headquarters.
Help us understand our audience
If you are in the U.S., please enter your five-digit zip code to help us better understand who uses our resources for educators.