Ecuador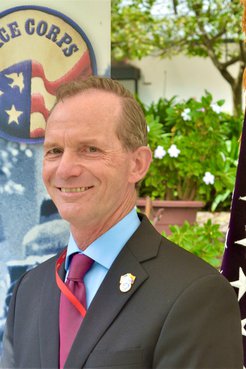 We are entering our second year of the Pandemic and Ecuador had its share of challenges. Despite the evacuation of 172 Peace Corps Volunteers of March 2020, we remain fully staffed working toward their anticipated return in 2022. Last year we focused on identifying the Volunteer service sustainability and this year we are laying the final groundwork for their return. We are ever-engaged with existing counterparts and forging new partnerships. A sign of our partners' confidence in Peace Corps presence here in Ecuador!
Peace Corps Ecuador is currently engaging counterparts and RPCVs through the Virtual Service Program…virtual volunteering! We have three organizations (Ministry of Education, Mana International and The Mind Spot) collaborating with our Youth & Families as well as our Teaching English as a Foreign Language (TEFL) programs. We have 6 volunteers (all Ecuador RPCVs) ranging from the most recent to service back at the origins of Peace Corps in 1962 in this pilot program. Individuals wanting to make a difference, one and all!
As we look to 2022, we anticipate welcoming our Volunteers back and receiving fresh recruits in all our programs. We will also be celebrating Peace Corps Ecuador's 60th anniversary. We are developing plans for both virtual and in-person celebrations and activities. If you are an Ecuador RPCV and would like to be kept informed of these plans, please write me at [email protected] and provide me with your name, email, sector in which you worked, site of service, and the years you served. I'll keep you up to date! You can also follow us on Facebook: https://www.facebook.com/peacecorpsecuador
It is certainly not the same without our Volunteers. Our employees have proven to be resilient, creative, adaptive, and effective during this challenging year by working remotely and advancing the goals of the Peace Corps to serve the disadvantaged populations of Ecuador.
Please see our annual report.
Michael A. Donald
Country Director
Peace Corps Ecuador