Ecuador
Director's Welcome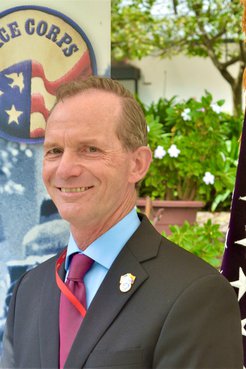 As we look to 2022, we are prepared to welcome Trainees and Volunteers back to Ecuador. This past year has been like no other in Peace Corps Ecuador's history, with no Volunteers in country. Yet we utilized the time to challenge our thinking, implement fresh ideas, accomplish long-overdue tasks, carry out development activities virtually through participants, as well as maintain strong relationships with our counterparts and partner organizations.
In 2022 we will also be celebrating Peace Corps Ecuador's 60th anniversary! We will not only celebrate our anniversary this year, but will also celebrate the safe return of our Volunteers; announcing to Ecuador and to the world that "We are back!!" We are developing plans for both a virtual and an in-person celebration. Virtual publications will feature the 1960s in January, the 1970s in February, etc. until we arrive at 2020, culminating with an in-person celebratory event in the capital city of Quito. You can follow us on Facebook (Peace Corps Ecuador) and Instagram (peacecorps_ecuador). An internet search of "Peace Corps Ecuador 60th Anniversary" will also direct you to the information on our official web site. Expect to see the anniversary information starting in January.
Our staff have proven to be resilient, creative, adaptive, and effective during this challenging year by mostly working remotely, and continuing to advance the goals of the Peace Corps to serve the disadvantaged populations of Ecuador.
Volunteers Return to Service Welcome video
Please see our annual report.
Michael A. Donald
Country Director
Peace Corps Ecuador