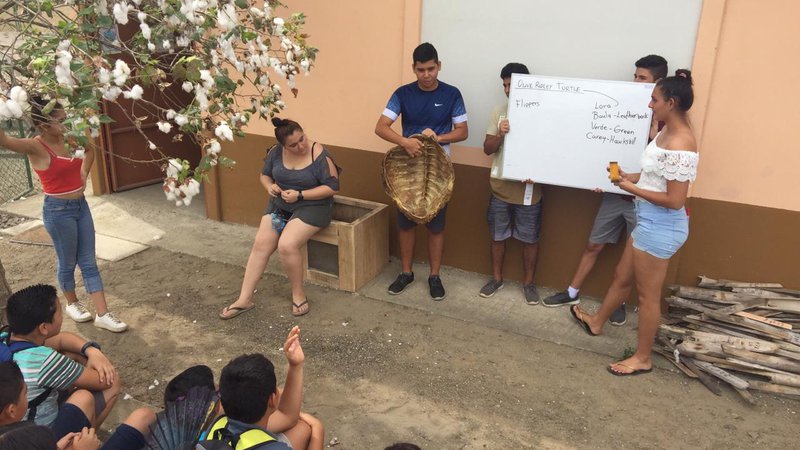 Feb. 24, 2020
JumpStart is an intensive four-week long English Camp designed to empower students with the knowledge, academic skills and confidence to make a successful transition to high school. In 2020, PCVs hosted 20 camps throughout Costa Rica. Check out Sarah's story.
Now there is demand from those students' parents for their own adult class!
Kayla, Samuel, and Amanda are the legacy of my service. Kayla, who is by nature very shy, was new to the area and having trouble making new friends before JumpStart. After having worked together on the 2017 National Spelling Bee she sought me out for collaboration on activities in English. When JumpStart came up, she was very enthusiastic to volunteer, but was nervous because she knew the other volunteers were all from the local high school and she wouldn't know anybody. On January 7, 2019, she first met Samuel. I told them "Samuel, this is Kayla, Kayla, this is Samuel- make friends." At first, they felt out of place. But, within the first week, it was obvious that they were going to be great friends. Kayla was embraced by Samuel and Amanda. They usually talk to each other in English so that they can keep up their levels and they encourage and help each other all the time.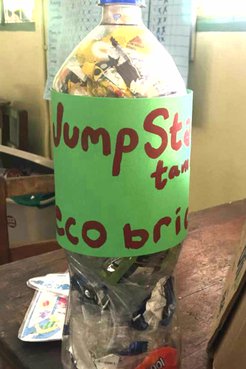 Kayla went on and did three more English courses for students in her own community. Now there is demand from those students' parents for their own adult class! Between our JumpStart and her own courses, we've had over 15 students demonstrate increased confidence in English and participation in the local and national English Festivals. Kayla herself earned second place in the most recent National Spelling Bee!
Amanda taught adult courses with a local teacher and co-taught a test prep course with me. As she returned to JumpStart 2020, she took on the roles of main facilitator in many of our life skills sessions. Her incredible way of getting students to think critically were integral during our Bullying & Empathy session. She guided the students into thinking deeply about bullying, abuse, and other issues that they face every day by sharing her own stories, thereby opening up a safe environment for students to share. We also talked about solutions to these challenges and the students now know that they have people like Amanda in their corner, believing in them and supporting them. By being a vulnerable, honest, and incredibly articulate mentor, each student learned something really important that day.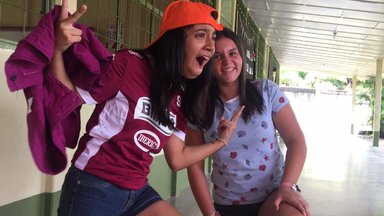 Samuel has absolutely flourished this past year since JumpStart 2019. He has gained so much confidence and drive. During our anti-bullying session, one of our students shared with him, in private, some their adolescent struggles. JumpStart serves as a testament to the potential that projects like this have for kids who are going through real challenges. That student now knows that Amanda, Samuel, and I are here for him, if only to be supportive.