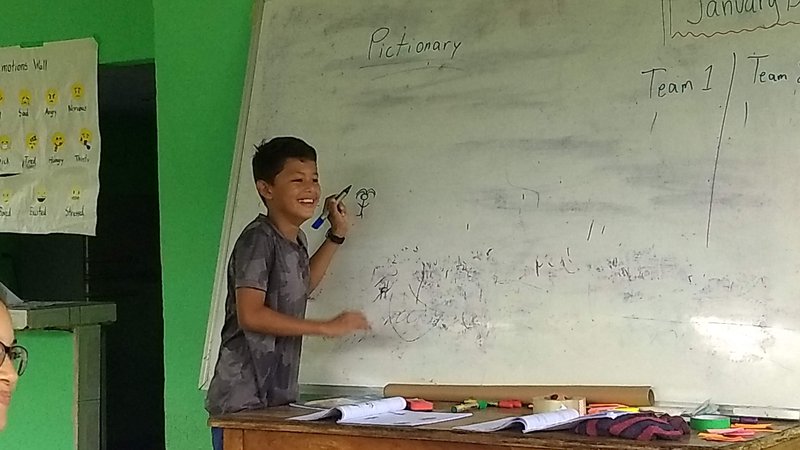 Feb. 14, 2020
JumpStart is an intensive four-week long English Camp designed to empower students with the knowledge, academic skills and confidence to make a successful transition to high school. In 2020, PCVs hosted 20 camps throughout Costa Rica. Check out Alex's story.
Class had just started, meaning it was time to collect homework for the day. All of the students handed me their workbooks, one, two, three, all the way up to eleven. Wait a minute, eleven? There were only ten students present. I quickly checked through the names on the workbooks and saw the name "Sharon." Sharon has been out sick all week, how did she turn in her homework? This was when I first discovered how great my JumpStart students were. As it turns out, other students were bringing Sharon's workbook to class for her every day that she was sick. Not only that, after class, they went to her house and taught her what we had learned in class so she could complete the homework. This kind of cooperation is exactly what a JumpStart camp is all about.
JumpStart covers the entire first year high school English curriculum over the span of four weeks. To say it is intense is a bit of an understatement. Not only is the purpose of the camp to improve the students English-speaking abilities, but it is to get them ready for the transition to high school. This includes a longer school day, more intense classes, daily homework, new peers, new teachers, dealing with bullying etc.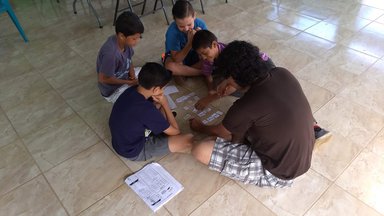 My experience with JumpStart was full of highs and lows. I spent months slogging through grant applications, budgets, making materials, communicating with families, and organizing the classroom. But all of that was outweighed by the joy of seeing eleven 10-12 year olds learn something that they thought was impossible and feel proud of themselves. Our students came into the camp with zero prior exposure to English. However, they left the camp comfortably and confidently telling everyone within earshot where they were from and how old they were.
Alongside the students, I was given the chance to learn and grow during our JumpStart Camp. As a Community Economic Development volunteer, I don't typically get the chance to work with youth. However, JumpStart isn't the same as school. JumpStart gave me the flexibility to be creative and goofy with the students in order to connect with them. For me, this was playing music, giving high-fives, and teaching them jokes in English. I was able to build relationships with my students. I felt more comfortable teaching them and at the same time they were becoming more comfortable being in class. After JumpStart, I can say that I am much more confident as a youth teacher; something I never thought I would learn in the Peace Corps.
Alongside the students, I was given the chance to learn and grow during our JumpStart camp.
After missing class for a whole week straight, Sharon returned to class. I was worried about her as she had missed a lot of class time. However, she had studied hard at home, and thanks to the special efforts of her classmates, she went on to become one of the most engaged and successful students. She was an inspiration to her classmates and to me. Her answer to, "How are you?" on her first day back? "Excited."