Sexual Health Workshop Eases Stigmas
The scary in life is only soft after we've laughed in fears' face, and the awkward only normal after we've invited a group of apprehensive parents to a Sex-Ed workshop.
Parents of 7th grade students were invited to attend a one day sexual health workshop in our community's high school. Following an icebreaker to ease any awkward tension, our science teacher, guidance counselor, and myself led the group through some new learning experiences. The objectives being to: define, explore, and unpack sexuality and all its social stigmas; bring awareness to safe sex and sexually transmitted diseases like HIV; and to lay out international human rights and clarify the national policies and laws of Costa Rica in the context of reproductive health.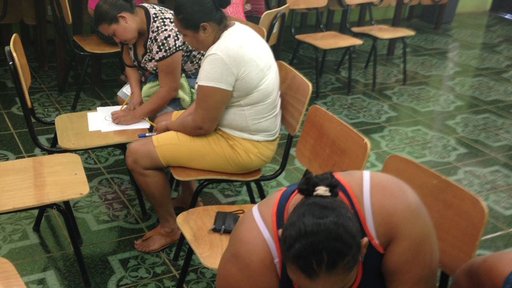 Discussing our fears upfront, including my own, certainly allowed us to acknowledge that we all harbor apprehension around this subject. In a small undisturbed fishing community where teenage pregnancies and myths about sexuality abound, the necessity of this workshop permitted us to leave our fears at the door.
As the group built momentum, we began to enjoy what we were learning. Activities like creating a giant list of common language used to name reproductive organs revealed sexual stigmas and sexism, and participatory demonstrations of correct condom and contraceptive usage, actually proved to not only be fun, but extremely rewarding.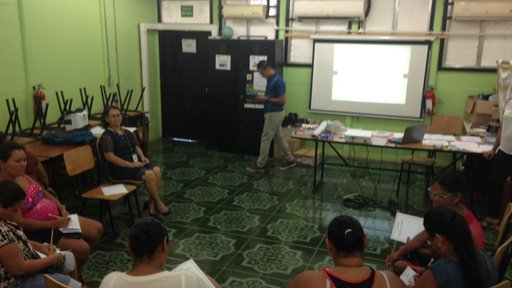 We finished the day with a return to our exercise in acknowledging fear. The idea being to recognize previously stated fears and to evaluate our growing perspective surrounding those fears. By the end of the workshop, content that the parents admitted they were ill informed about, or scared of, transformed into a group learning curve. Subject matter that may have previously been shrouded in question marks and shame, was now illuminated for possibly the first time in their lives. It is this fear that we all bring to the table in our daily lives and endeavors that allows our life lessons, our "firsts" to be more than a learning curve. When we best our former selves, it is a breakthrough. And in the case of this fearless group of parents, it was the first step to a creating safer and healthier community.