Resounding Lessons Learned, the Second Time Around
As an Applied Linguist with a major interest in Vygotskyian psychology, I look at the world in terms of lived experiences and where my own cultural historical origin brings me in each and every moment. As I reflect upon the stories of volunteers shared before me, there are strands of their experiences that resonate, while others do not. Hence, one reason why serving as a Peace Corps Volunteer (PCV) is such an energetic place for people of all ages, shapes, colors, genders, etc. that synergistically includes the unique nature of each volunteer in combination with the 230,000 individuals serving around the world. It's an experience unlike any other that embraces so many aspects of spiritual and intellectual teachings and why the adage, the "toughest job you'll ever love" means so many different things to each of us.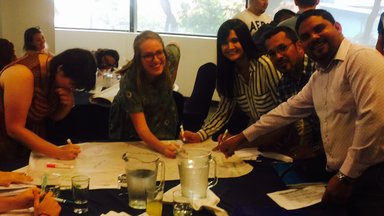 Luis Moll explains this phenomenon with the term vivencias when he compares two students in one of his studies who "ostensibly share the same social situation of development" but "experience them differently, living socially, emotionally, linguistically, and intellectually different lives" (Moll, 2014, p. 104). Thereby "in an emotional experience we are always dealing with the indivisible unity of personal characteristics and situational characteristics (Vygotsky, 1994, p. 342: in González Rey, 2009). Consequently, vivencias supports the understanding that two people will experience the same event differently due to the combination of emotion, personality and context. Thereby, if we apply this theoretical elaboration analyzing how our paths as Peace Corps Volunteers evolve, which encompass completely different paradigms within diverse cultures, we see how reframing our identities and reimagining who we are, in the context of our new situation supports us in being successful. For me, being a PCV and now a Peace Corps Response Volunteer (PCRV) I am reminded of the person I have become – a person who regularly connects back to those days in Sierra Leone and realizes a broader view of the world that includes counterparts, and mutual understanding. A view that continues to spark my imagination of a united, global world and how I, as a US citizen, might dependably respond.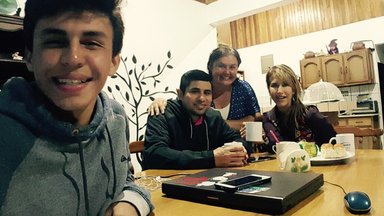 Reflecting upon Anne's experience as a PCV in Costa Rica shared with us last month, I can relate to the challenges of adjusting to an environment where being "busy" with every moment of every hour planned is no longer prioritized as it is in western society and I see the connection to what the Buddha calls the "letting go" of the I, or Ego and embracing instead, a different way of Being. One that forgets my own desires and reimagines a better way of living my life with less judgment – an experience of the world that finds it more fruitful to listen and observe, to accept and be tolerant versus control and demand; an identity that leads me to a place, as the Buddha says, "left with only happiness". The example that strikes me most in this rigorous understanding was in my village in Sierra Leone when each and every day "letting go" meant stopping my motorbike to greet each villager that I knew upon entering or exiting my village, no matter how late I was going to be for a meeting or scheduled training. Here, even though I am miles away from my old service community on an entirely different continent, this learning transfers to Costa Rica as "Tico Time" where "meetings might start late [or not at all] but there is always time to sit, chat and drink a cup of coffee or…"! And, while our individual identities as volunteers are forever altered due to these transformational experiences, so too are the individuals within our respective host communities whose lives we have become a part of and who have in turn become an important part of our own.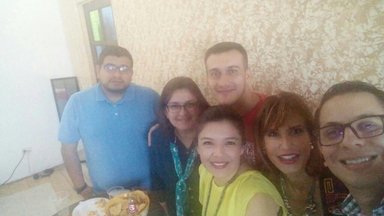 On days like today as it begins to rain loud torrents, I am reminded of similar days during the rainy season in Sierra Leone when the zinc pan roof of my one-room, cement house sounded like it was going to explode, and I can't help but smile, quietly recalling the greeting used there, Padi kusheo… O kushea… thenky, thenky-aaa* (translated: "Hello, friend, hello. Thank you, thank you very much). With this kind, simple phrase I remember who I get to be. Someone who smiles when the rain comes and quickly pivots to enjoying the freedom to open a book, or reflect, or dream, or take a nap or have coffee with a friend versus cursing the rain because it stops me from going outside and doing something active in the world. Now, I have grown more accustom to instead, "enter into the quiet that is already there buried under the 50,000 thoughts" (Chopra, 2017) that I've been bogged down underneath. During these times, I remember the voices and coaching from my esteemed colleagues here in the Peace Corps office: "Pura Vida" comes first in this society, and I remember, during my brief stay here, my value will come from the stories they remember that come from the heart and the time we shared, and the breath that has shared my life – more than the work that I have done.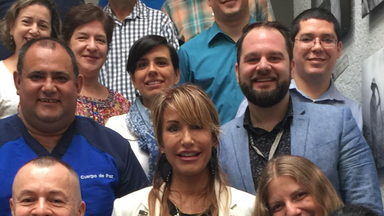 On days when I long to get clarity in remembering who Christine Palumbo might be, I am fortunate to be able to recall the many journeys I have traveled. And sure-footedly I remember that all my many ventures leading to this one in Costa Rica have taken daily reminders of those lessons learned as a Peace Corps Volunteer: to wear a helmet of self-awareness and open-mindedness; that building capacity through mutual respect ensures sustainability while continuing to encourage life-long friendships, and to remember that staying healthy in mind, body and spirit is an important part of every successful endeavor.  With that I say to myself, to my counterparts and to my fellow Peace Corps family around the world, "Thenky. Thenky-aaaa!"*
*Footnote: After every greeting and during a conversation the interlocuter says, thank you, (thenky, thenky-yaa). This repeated gesture is a sign of gratitude for the time spent with one another.