Peace Corps Costa Rica: Evolution of the Mission over the Decades
Former Country Director, Carol, shares with us how Peace Corps Costa Rica's mission has evolved over her 15 years with Peace Corps!
1980's:
I first arrived in Costa Rica in November of 1980, working as a graduate intern for the School for International Training (SIT), and then contract trainer at the Latin American Peace Corps Training Center in La Garita, Alajuela. At the time, Costa Rica was primarily an agriculture-based economy, and Peace Corps programs included Agriculture, Cattle Extension, School Gardens, Cooperative Development, and Forestry. Volunteers worked as extension workers with the Ministries of Agriculture and Education, Cooperatives and rural NGOs. La Fortuna and Upala were rural towns accessible by an old school bus or 4 wheel drive vehicle over gravel roads. Guapiles and Guacimo were railroad towns, accessible only by the (then existing) train from Limon to San Jose. Volunteers and staff communicated by public pay phone, or cables requesting for a Peace Corps Volunteer to "Meet the Associate Peace Corps Director (APCD) Wednesday noon, April 25 at Post Office with 2 horses."
The Central American region was in conflict in El Salvador and Guatemala, the Sandinistas had just won the war in Nicaragua, and as the Contra War began, Peace Corps Nicaragua had to cancel the new Agriculture "Ag" training we were preparing for security reasons. All Peace Corps Latin American programs with Agriculture components trained in Costa Rica: Ecuador, Chile, Dominican Republic, Honduras, and Paraguay.
Peace Corps Costa Rica substantially expanded under the Caribbean Basin Initiative (CBI), beginning programs in Fisheries, Environmental Education, Women in Development (WID), Self-Help Housing, Pre-School and Special Education. The Fisheries program was focused on very rural communities in the Limon province to increase protein content in a mostly yucca and plantain based diet. Education Volunteers helped establish preschool classrooms and special education resource rooms, train teachers and parents, and develop educational materials from recycled local materials. Costa Rica was just beginning environmental education in schools alongside its Eco-Tourism boom. USAID provided considerable funding for environmental NGOs, and Volunteers trained and supported teachers, and small rural Eco-Tourism projects. Low-income single mothers and heads of household benefited from the Self-Help Housing program where they cooperatively built homes, working together to lay foundations, make concrete blocks, build walls, and put on roofs. Volunteers also supported women's groups (WID) to create small businesses to enable women to increase family income and pay small monthly fees to own their homes.
1990's:
In 1991 when I returned to Costa Rica as the Director of Programming and Training (DPT), Peace Corps was implementing a comprehensive Project Planning model world-wide. Through Strategic Planning activities PCCR determined that a significant portion of the low-income population in Costa Rica was urban based and youth-at-risk was a significant concern. Thus, the Urban Youth Program was initiated in low-income urban communities in key provinces such as Puntarenas and Limon. Volunteers worked with Ministries and NGOs to address the needs of at-risk youth. This program was the precursor to the Youth in Development program. PCCR continued its Small Business, Rural Development (RD), Early Childhood and Special Education programs during the first part of the 1990's. Fisheries projects were rolled into RD, and WID became an integral component of all PC projects. With improved economic levels in Costa Rica, and a more peaceful situation in Central America, the US Agency for International Development (USAID) left Costa Rica and focused its programs elsewhere in the region. As a result, at one point only the Urban Youth program was active, with a small Costa Rica staff, under the leadership of the Peace Corps Nicaragua Director. Peace Corps celebrated 35 years of service in Costa Rica.
2007-2015:
From 2007 to 2013 I served as Director of Programming and Training (DPT) and then Country Director for Peace Corps Nicaragua, then had the good fortune to serve as Costa Rica's Country Director from 2013-2015. Peace Corps Costa Rica (PCCR) and Peace Corps Nicaragua (PCN) shared resources on several occasions. The Peace Corps Nicaragua Training Director and I were fortunate to facilitate the first Project Design and Management training for PCCR staff, and Costa Rica was able to establish an agreement with CRUSA to fund Project Design & Management (PDM) projects in Volunteer communities. It was very exciting to see the Peace Corps staff, Peace Corps Volunteers and selected community leaders (including some very dynamic youth) learn the PDM process, disseminate information to their communities and launch successful projects. PCCR projects focused on Youth Development, Small Business and TEFL. PC Nicaragua launched the pilot TEFL program for Peace Corps Latin America in 2006, and Costa Rica implemented their TEFL program not long after. Peace Corps headquarters implemented a Focus-In-Train-Up (FITU) initiative world-wide and resources were made available for Program Managers (APCDs) to share best practices in the Education, Environment, Health and Business sectors to improve programs and Volunteer support throughout the region. Peace Corps headquarters also implemented the Monitoring, Reporting and Evaluation (MRE) system with Peace Corps volunteer MRE Champions and staff supporting volunteers with this new tool to measure and maximize impact! PCCR continued to be a High Performing Post, implementing numerous initiatives. Peace Corps Costa Rica celebrated its 50th anniversary and, as a result, Volunteers got to meet President Obama!
In short, the Peace Corps Mission has remained relevant throughout the decades in which I have had the good fortune to serve. This mission-driven organization is one of the most dynamic I know of. Thanks to the energy and dedication, creativity and hard work of Volunteers, staff, and community members alike. Thank you to each of you Volunteers, Returned Peace Corps Volunteers (RPCVs) and staff! Never forget, you are making a difference even though you may never know all the lives you've touched. I have no doubt that you will continue to make a difference in all that you do. "To learn peace, to teach peace, to live peace, from the beginning of your service, for the rest of your life."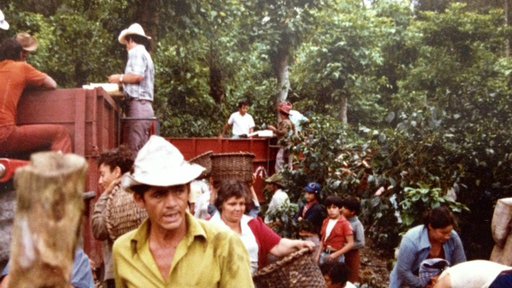 Category:
South America
,
Paraguay
,
Caribbean
,
Dominican Republic
,
Ecuador
,
Central America and Mexico
,
Nicaragua
,
Costa Rica
,
Environment
,
Youth in Development
,
Education
,
Agriculture
,
Community Economic Development
,
Returned Volunteers
,
Prospective Volunteers
,
Family and Friends
,
Educators
,
Current Volunteers
,
Peace Corps Volunteer