LEGACY STORY: Like Father, Like Daughter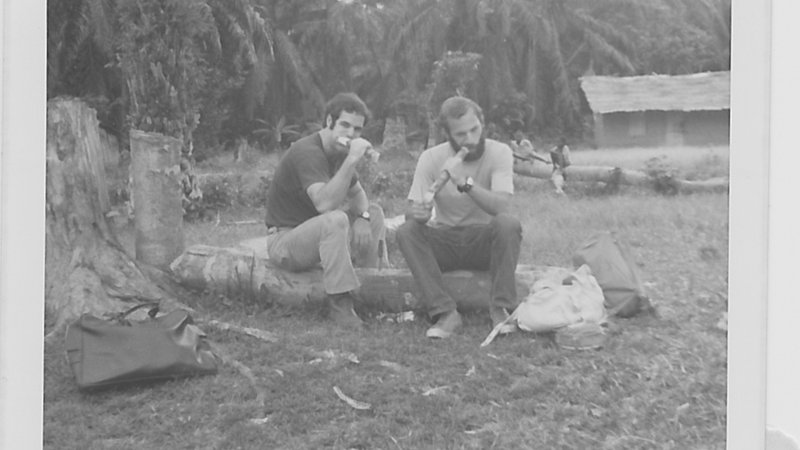 March 2, 2020
For #PeaceCorpsWeek, we are featuring stories of Volunteers who have interesting ties to the agency. Costa Rica PCV, Caitlin, was inspired to serve by another PCV- her father.
45 years after my father finished his Peace Corps service, I left for Peace Corps training in Costa Rica
In 1971 my father, Harry McGee (pictured above), left his training in Geneva, Switzerland for his Peace Corps service in the Democratic Republic of the Congo. This was some confusion upon arrival when he was welcomed to Zaire, the name the country had changed to on his plane ride over. He worked teaching math, science, and English in a small town located in the Equatorial Rainforest. In the summer of 1972, the World Health Organization (WHO) used Peace Corps Volunteers in their smallpox eradication program in Zaire. My father participated in this. He vaccinated people in hard-to reach-areas, accessing them via rivers. His work with WHO during his service lead to his participation in the last push to eradicate smallpox in 1975. He worked in Bangladesh where he administered the vaccine and taught others how to use the recently invented bifurcated needle. In 1976 he got his Master of Public Health in Epidemiology.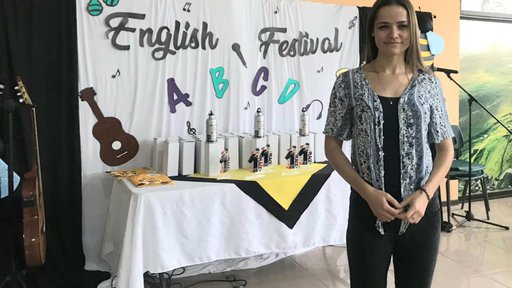 45 years after my father finished his Peace Corps service, I left for Peace Corps training in Costa Rica, where I have been teaching English in a technical high school. There are many differences between my Peace Corps experience and that of my father, as well as many changes to the organization since he served. One of the main differences is the spread of technology. I have internet in my house and school. I can call my parents and send them pictures of what I am doing. My father has also expressed surprise at the increased organization of the agency. When his parents went to visit him during his Peace Corps service, the office did not know how to reach my father's site. My grandparents had to enlist the help of a Belgium priest to take them to the town. My grandfather, who was an ophthalmologist, did twenty cataract surgeries on people in my father's town, restoring eye site to individuals who were blind. My grandmother, who was a nurse, assisted him. My grandfather had only brought enough supplies to do twenty surgeries. Because of the high need, he operated on one eye on each person in order to be able to help more people. After he left, people showed up to the town for the rest of my father's service from far away looking for medical care. The word had spread that there was a doctor there giving care. In Costa Rica, the government provides universal health care. In fact, its health system is rated just above the United States of America in efficiency by the WHO.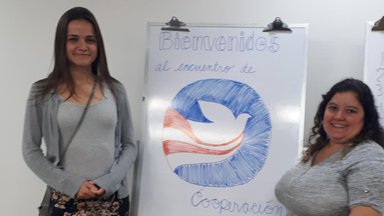 While there are drastic differences between my and my father's experiences serving in the Peace Corps, I believe that the fundamental lessons of the experience still hold true. Seeing how my father's experiences abroad shaped him, inspired me to take opportunities to live in other countries. I saw how living in a new and unfamiliar environment gave my father skills and increased his critical thinking abilities. Seeing how the simplest things we do not think about can be completely different in other places opens the door for one to envision the world as a different place. You can more easily identify what is natural and what are social constructs.
Beyond this growth one gets, however, is the increased capacity for empathy that can be gained. While it can be a fun and challenging experience to decide to live abroad for a short time, many people in the world are forced to learn these skills under difficult circumstances. According to the United Nations, the USA is the country with the highest number of foreign-born individuals in the world. Many of our countrymen, women, and children have to navigate the stressful atmosphere of uncertainty and confusion that comes with living in a space dominated by different cultural norms, and perhaps a different language. Even many U.S.-born Americans with have multiple identities have to do a similar balance of different cultural norms and expectations. The experience that Peace Corps volunteers get can give them a glimpse into what this world is like and allow them to better emphasize with and assist their fellow U.S. Americans who are facing this challenge. At a time when the number of refugees across the world is the highest it has been since World War II, these are increasingly important and needed skills.