Host Nephew, Neighbor, Teacher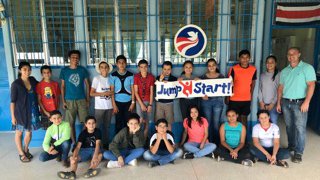 Feb. 25, 2020
JumpStart is an intensive four-week long English Camp designed to empower students with the knowledge, academic skills and confidence to make a successful transition to high school. In 2020, PCVs hosted 20 camps throughout Costa Rica. Check out Tom and Dallas' story.
"Mathew loves the course, and he will not miss a day."
Short Story #1:
Tom's host nephew, Mathew, struggled to pass his English exams at the elementary school and often expressed his dislike for the subject. Mathew enrolled in Jumpstart, not by his own will, but his mother's.  After one week, Tom visited his old host family and asked Mathew's mother and grandmother if he had made any comments about the course.  Mathew's grandmother paused and lowered her head.  As she looked up and directed her gaze into Tom's eyes, finally she broke the silence and said, "Mathew loves the course, and he will not miss a day."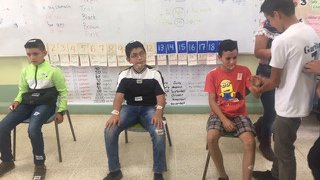 ---
Short Story #2:
Emily, Tom's neighbor, is known to be one of the better students in town and comes from a family that spent some time in the United States when she was a young girl.  However, Emily is not shy about expressing her dislike for English, even though she always scores very high on English exams.  One day before camp started, Tom realized that Emily had not enrolled in the course, so he paid a visit to Emily and her mother to convince her to attend the camp.  Emily seemed very reluctant to join the course, stating that she didn't really like English and that she didn't want to miss out on her summer vacation.  In the end, she decided to enroll, mostly because all of her friends were going to be there.  A couple of weeks into camp, Tom ran into Emily's father at the grocery store, and he asked him if Emily had mentioned anything about JumpStart.  He commented that Emily was enjoying the course and in fact, arrives home after camp each day speaking in English!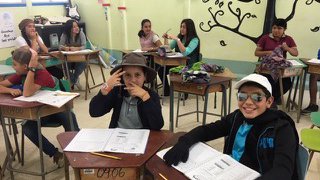 ---
Short Story #3:
Public school English professor, Eliecer González, attended approximately six days of JumpStart, observing, assisting and sometimes leading activities.  Two weeks into the academic school year, Eliecer has already used some of the materials and implemented some of the techniques that were used during the camp.  Counterpart Carlos Porras, upon hearing about the results of the camp, was so impressed that he has asked Tom and Dallas to facilitate two JumpStart sessions for the entire English staff at the high school so that staff could learn and experience what JumpStart is all about.  They will subsequently discuss how to incorporate newly learned techniques into their and pedagogical approach.  The staff is also interested in offering JumpStart to incoming seventh graders for the years to come.