Gaining More than English Skills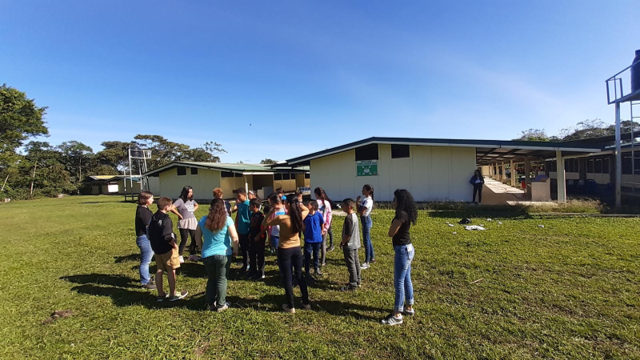 March 6, 2020
JumpStart is an intensive four-week long English Camp designed to empower students with the knowledge, academic skills and confidence to make a successful transition to high school. In 2020, PCVs hosted 20 camps throughout Costa Rica. Check out Katie B.'s story.
"But I can't help falling in love with"- this project
Jumpstart is marketed as an intensive English camp. The key word here is intense. It is what makes the camp successful, but also quite labor intensive for those facilitating it. So when I found myself lugging heavy wooden benches to the auditorium for graduation, I was relieved at the thought that it would all end soon.
On graduation day, all of the camp participants felt confident enough to present something to the audience. They facilitated some of the English games we had played, acted out English conversations, and presented about their favorite animals. Some students opted for a more creative route by singing or dancing to English songs. One student's singing performance was particularly moving. This student was quiet and timid. He rarely raised his hand in class and had a lot of difficulty meeting learning objectives. So, when he said that he wanted to sing a song, I was hesitant but decided to help him out. We picked Elvis' "Can't Help Falling in Love" and rehearsed after class for around two weeks.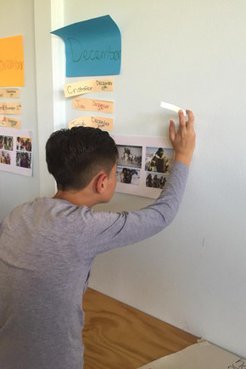 That one moment touched me as an educator, and will continue to be one of my favorite stories of service.
When graduation day came, I was worried that this student would tell me, "Teacher, I don't want to sing anymore". Nevertheless, he persisted through the group rehearsal, and when the time came he sang in front of the graduation audience. His performance was impressive for having rehearsed the song for only a week and a half. The pronunciation was clear (for the most part) and he sang loud enough for the parents to hear. While he was singing, I glanced over at his mother to gauge her reaction. I was shocked to find her crying from happiness. This student did not have the highest English level, but he had his spotlight in that moment. It was a moving performance that demonstrated his confidence and personal growth.

That one moment touched me as an educator, and will continue to be one of my favorite stories of service. After graduation day, I found that my relief was accompanied by feelings of gratitude and pride. My participants had gained more than English skills, they had also shown their willingness to put themselves out there. Their growth in these areas showed me how the intense nature of the project yields impressive results, so needless to say it was worth the effort.