Embracing "Pura Vida": A Lesson on Community Integration
PCV Alex B. shares his experience transitioning into life as a Peace Corps Volunteer and finding his bearings in his community of service.
My name is Alexander and I am currently serving in Costa Rica as a TEFL volunteer. My service site is a small, rural community located in the Guanacaste region with a population of less than 300 residents living in the area.
Unfortunately, I began my service during a national strike that prevented me from teaching English at the local elementary and high school; however, I was eager to not let this to deter me from integrating into my community. When I first arrived at my site, I was welcomed into my host family's home with open arms. At first this was difficult as I had just developed a close relationship with my training host family who I lived with during my first 3 months of training and was coping with the pains of saying a difficult goodbye. Yet, before I knew it, once again I found myself right had home and was already beginning to build strong bonds not only with my new host family, but other fellow community members as well.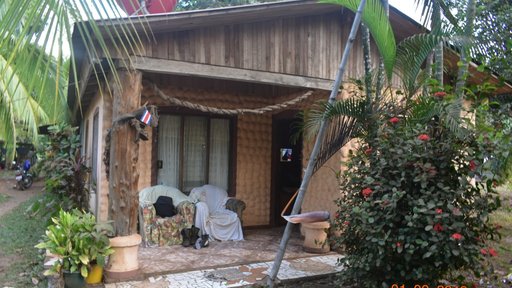 To make the transition into my new life as a Peace Corps Volunteer, I told myself that the best way to feel like a part of my community was to empty my mind of what I knew and let my new host family and community fill it back up with the knowledge of their culture. I knew if I could just let go and let Costa Rica's "Pura Vida," lifestyle take over, it would became easier to adjust and integrate into the community.
Fortunately, many of the popular pastimes in my community were activities that I always had been eager to take part in back in the United States but never previously had the chance. Unfortunately, many of the activities, including soccer, dancing, and singing, I was rather terrible at, however, my host family refused to watch me not participate. I explained to them that my legs were the least athletic part of my body, especially when it came to soccer and dancing, and as a result they decided to start giving me me private dancing lessons at the house while the community gave me soccer pointers during "majengas" (pick-up soccer games). Thanks to my host family and the community, I am no longer completely embarrassed on the dance floor or the soccer field.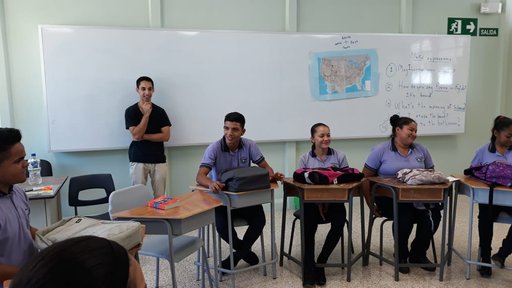 The learning did not stop at dancing and soccer. My host father stays busy working on his farm planting and maintaining his fence and one day he invited me to go work with him on the farm. Next thing I knew, I found myself beating a couple of bean plants with a stick alongside my host dad and was fixing the fence that surrounds the perimeter of the property, replacing a few posts and repairing a couple areas of barb wire. He was excited to have some help as consecutive days working on the farm can definitely take a physical toll and his back was sore from beating the bean plants from the day before.
Though it is still early in my Peace Corps service, living with a host family and forming relationships with people in my community has been one of the highlights of my service experience thus far. Already my host families and the community have changed many aspects of personality and habits. I am thankful that I have the privilege of working with Peace Corps Costa Rica and I am very excited to see what the future future months of my service have in store for me and my community.