A Counterpart Comes to the Rescue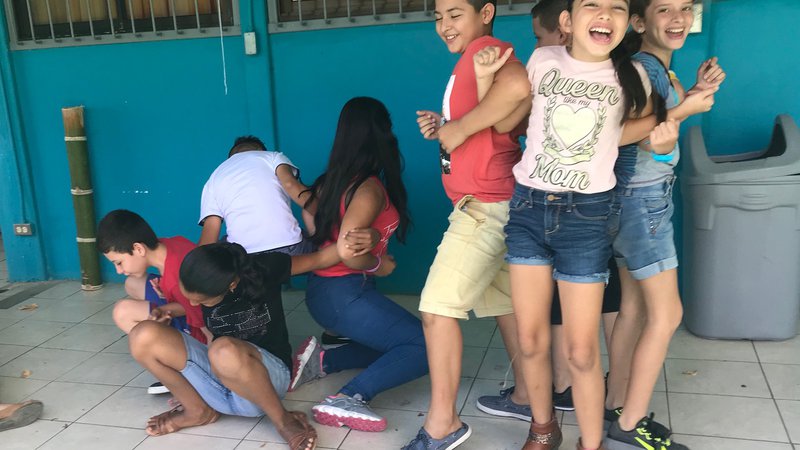 Feb. 13, 2020
JumpStart is an intensive four-week long English Camp designed to empower students with the knowledge, academic skills and confidence to make a successful transition to high school. In 2020, PCVs hosted 20 camps throughout Costa Rica. Check out Mia's story.
The camp experienced ups and down during all of its planning. From student recruitment to finding an available space, there was no easy task. One of the most surprisingly difficult aspects of the camp was finding a counterpart for the camp. A local university student studying to be an English teacher agreed early on to help out at the camp. She attended the trainer workshop with me in November and by the end of the week we were very excited to start our camp. Yet, one week before the camp started my counterpart informed me that she had found a job as a tour guide and could no longer participate in the camp.
At this point I reached out to Annie, another local university student who had just graduated with a degree in administration. Annie and I met at a beach cleanup the year before and she had expressed improving her English with me. I knew she was not an English teacher and she lived in the town 15 minutes away from the camp's location, but nonetheless I invited her to be my counterpart for the camp. Annie showed up the Saturday before the camp started to help me set up the classroom. She expressed to me that she was not interested in teaching but wanted to improve her English. After mentioning to her that I had 20 kids planning to attend the first day, Annie told me in a concerned voice, "I must help you, you cannot do it alone."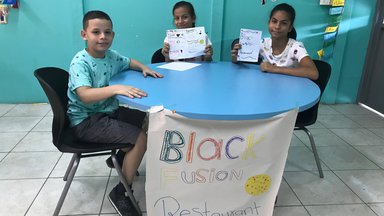 On the first day of camp Annie took a backseat role in the classroom. When I asked if she wanted to teach, she confided in me that she was uncomfortable with teaching and preferred to help me make materials and to help manage the class if things got out of hand. Fridays in the classroom were different than the rest of the week. In the morning we played review games and in the afternoon we did a "Listos Para el Exito" session that focused on developing life skills. These lessons were taught completely in Spanish. The morning of the first Friday I asked Annie to lead the students in a review game. She agreed, and after seeing how well it went she told me at break that she would like to help teach the life skill lesson in the afternoon.
Annie was a natural. Annie has a sense of humor that transcends age and she co-taught the lesson with me while throwing in her natural charm and jokes to engage the students. The students were hooked on Annie even more after that first Friday. The following weeks students begged to be seated next to the teachers desk in the classroom so that they could be closer to her. They cheered when she was paired with them during the times that we split the class in half for lessons. During break times the students would crowd around in her a circle eager to tell her jokes, show her dances, and sing her songs. I too, was always happy to be around Annie. Everyday after the camp we would walk to the town center together- lamenting the heat, joking about funny things that happened during the camp, and always talking about our successes and failures of the day.
By the end of week three Annie was just as invested in this camp as I was. She accompanied me to buy supplies, came up with creative ideas for classroom activities, and was always willing to lend a hand. I will never forget a conversation we had while walking to the town center. I made a joke about a situation that was particularly difficult that day, telling Annie that she would never experience this again in her career in administration. What came next caught me off guard- Annie told me that she was thinking of becoming an English teacher!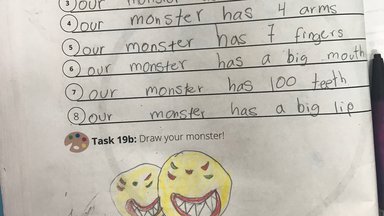 On the last day of camp Annie completed a post-test on her feelings regarding teaching English. She wrote, "This opportunity gave me a space to share my knowledge and to practice teaching....I am so happy for being a part of this camp and for teaching these kids." She also wrote, "I learned new words and new activities that I'm going to use in my classroom someday." The camp's students were lucky to have a teacher like Annie, and I am so incredibly grateful for our time together, our co-teaching moments, and the friendship we created. To me, the biggest success of this JumpStart camp was knowing that it ignited a passion for teaching in Annie and that she will continue to use the practices she learned in in a classroom of her own someday. As for our students, we had a 100% graduation rate and 100% of them improved their proficiency by two levels or more after the post-test results came in.
What came next caught me off guard- Annie told me that she was thinking of becoming an English teacher!