Addressing Issues of Bullying Through Circles of Friendship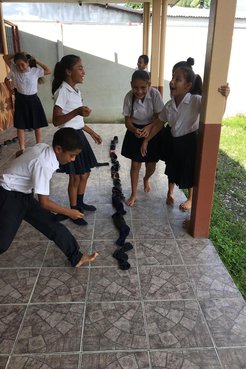 Information my program team gave me regarding my work assignment mentioned the interest my community had in a program called- "Círculos de Amistad" (Friendship Circles). As soon as I started initial conversations and observations at my school of service it became very clear why this program was of interest. Many locals shared with me that the culture of the elementary school was at times tense and even hostile. Teachers, parents, and youth all mentioned the same issue; the sense of insecurity due the bullying that students and teachers felt on a daily basis. In an informational interview with the school's principal she mentioned her concern for her students and the increased amount of transfers from her elementary school to an alternative elementary school.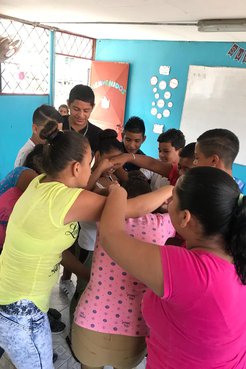 My counterpart and I decided that it would be best to begin with team-building activities prior to the introduction of Circulos de Amistad. We ran a couple of team-building focused ice-breaker games with the 6th graders, who were identified as having the most issues with communication and collaboration. We noticed that during each activity a student was either left out or students would scream at them for a fault in the activity. Each time, the game ended with some sort of argument or kids walking away and refusing to play. After re-evaluating our approach, we decided that we would try a restorative circle.
A restorative circle is an activity that can used to develop relationships, construct community and share feelings in a structured and safe environment. During the restorative circle we started the conversation by setting the norms of the "talking piece" and respecting opposing opinions. We also allowed the students to contribute their norms and guidelines for the circle. It was amazing to watch the students take full control of the circle and hold one another accountable for their actions. The students listened and waited eagerly for their turn to talk, and they did a great job at responding to each other diplomatically instead of attacking opposing viewpoints. They were truly practicing positive communication and tackling adolescent identity issues.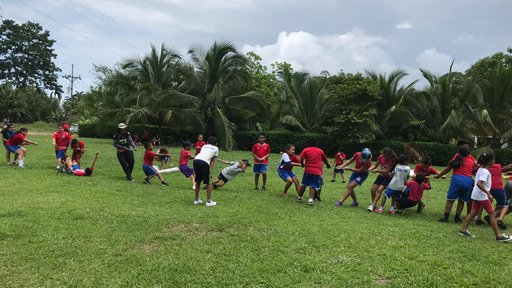 The restorative circle helped the students to first and foremost identify the bullying that was occurring in their classroom. Second, they began to recognize the harm they were inflicting by bullying others. We are still working on strategies against bullying and working together as a team. The kids continue using circles and seeing the importance of listening without judging and practicing a more understanding and empathetic approach to communication.