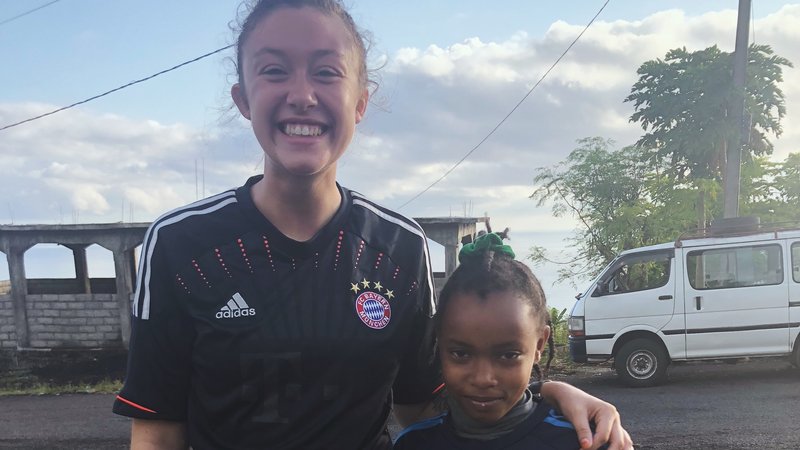 Dec. 19, 2018
Running has been a large part of my life for the past five years.
In that time, it has become a consistent source of stability, empowerment, and fun. I knew that running was absolutely something I'd not only want to, but need to, continue during my Peace Corps service in Comoros because of the way it always grounds me, helps me feel strong, and provides a sense of freedom and accomplishment.  
When I first moved to my village nearly three months ago now, I started running a few days per week. The reaction of the community members varied: some were indifferent, some definitely thought I was crazy, and others absolutely loved it. Eventually it has become something I'm widely known for in my community; leading it to become a common conversation topic when I greet people throughout the village. "Danielle did you run today?"  
Last week, three of my female 6eme (equivalent to 6th grade) students asked if they could run with me on Sunday, and of course I said yes. This exchange didn't really hold that much significance to me, as I simply thought "it'll be fun if they come but I doubt they actually will." The next day in class, however, every student began asking me about running on Sunday – so I decided to make an announcement: "Sunday morning at 6:30 we will meet at the school and run together." The girls seemed dedicated, but this was still early in the week, a long way from Sunday, so while I was getting excited I still told myself to not expect more than a few students to actually come.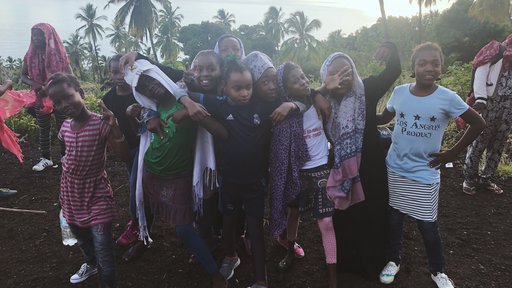 On the Sunday morning of the first run I found myself overwhelmed with awe because 24 girls showed up to run with me. They came equipped with socks and sneakers, waters and juices, and biscuits to snack on. Their preparation for the morning ahead touched me immensely. The workout started with stretching and dynamic warm ups on the village's soccer field. After we'd done that for a while several of the girls asked if we could run to the neighboring village, all the way down on the coast. I told them yes, but that it might be difficult to come back since it would be about a mile uphill. They said they didn't care and wanted to go anyways. On the run down and then back up the girls, of their own accord, sang the alphabet and counted up to 15 in English. It was a surreal experience to be running in beautiful Comoros, with a group of 20 girls, loudly singing the English alphabet. I will hold this moment close to my heart for the remainder of my service.  

I am overjoyed about the induction of a running club in my village for many reasons. For one, running is something that brings me such joy and I love that now I have the opportunity to share that joy with these girls. Secondly, I know that physical activity has a holistic positive impact on one's mind and body. Exercising for fun is not something these girls have ever experienced before. It is my hope that in the coming weeks they begin to reap the benefits of exercise; and feel strong, empowered, and healthy. Third, and perhaps most significant, the success of this club's first day is due primarily to the motivation of these young girls. It was their initiative and their drive to try something new that made this happen. I am humbled by this realization and also thankful that I am able to fill a role as their teacher, and hopefully as a role model of what it means to be an empowered woman.  
I am eagerly looking forward to what the coming months hold for this new running club. More than anything I am thankful for the opportunity to share part of myself with the girls in my rural Comoran village, making our differences even smaller still.