Comoros
Director's Welcome
Welcome to the Islands of the Moon! Karibou! Hodina!
---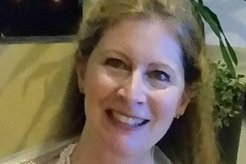 What motivates you to join the Peace Corps? And what is special about Peace Corps Comoros?
This tiny island nation is an undiscovered jewel in the Indian Ocean, snuggled between the northern tip of Madagascar and the east coast of Africa.  
We are a 'new' post, reopening after a 20 year hiatus. The country has welcomed us back with warm enthusiasm and support.
Because we are so new, volunteers here are pioneers; discovering communities and customs, learning about the challenges and rewards of living and working here, helping to shape the return of Peace Corps to Comoros.
Our volunteers teach English in junior and senior high schools on the three islands that are part of the Union of the Comoros. Our volunteers do more than just teach English in a class room.  They co-teach alongside Comorian English teachers to help build their capacity, they partner with local community groups to build libraries and improve school facilities, they work with other school staff to organize and run English language competitions, they mentor young women to continue their studies and guide them for career choices, they run adult literacy classes and pre-school English activities.
But in my mind, the most important contribution that our volunteers make to the future generations of Comoros is their daily presence in their communities. They learn to speak Shingazidja, Shindzuwani or Shimwali.  With their curiosity and openness to the customs and the culture of Comoros, and their own approach to life and new experiences, they talk with the children and elders, they read under a tree, they try new foods, they help their host families work in the fields, they join in with community improvement projects, and participate in community clean up days, they start soccer clubs and teach young girls how to ride bicycles..  Their integration into Comorian life is key to their success and to the success of their students.
Peace Corps Volunteers in Comoros are the grass root ambassadors of America to their Comorian communities and, when they return home after their 27 months of service, their love of this country will turn them into ambassadors of Comoros with their family, friends and communities back in the US.
If you are looking for the opportunity to break out of the walls of your own culture, to become aware of those core values which are really yours as opposed to those which you have been taught, to discover dimensions in your own being which never might have emerged in the context of familiar and comfortable surroundings then Peace Corps Comoros welcomes you!
Randa Wilkinson
Country Director
Peace Corps Comoros