Success is a collection of small achievements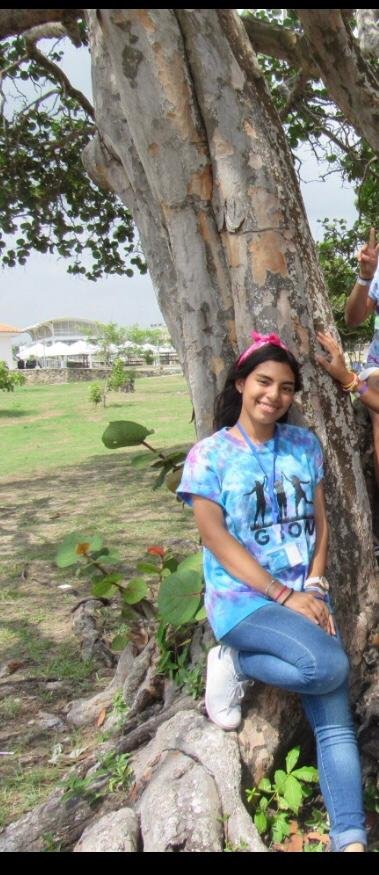 Along with my site mate Jessica, and my counterpart Leydis we have been running club Glow in our town. We have about 5 - 6 girls show up to every meeting, and we usually meet once every two weeks. During our meetings we do activities related to self-love, female empowerment and leadership. One of the goals of club Glow was getting the girls ready and excited for Camp Glow. All of our girls were interested in going to the camp. We had four girls apply and all four got in.
One of the girls was very happy when she got the news about being able to attend camp, the only problem was her mom was a bit scared and hesitant to let her go. Before handing out the applications for camp, we held a meeting and invited all the parents to come by and get information, but this mom in particular couldn't make it because of work. I knew how hard this girl work on her application and how excited she was about camp, I decided to meet with her mom after work. We met at my house at 8 PM on a Thursday. The mother had lots of questions, she shared that she was a single mother and wish she could do more for her two daughters but life was hard. We talked for about an hour, I showed her the video of last year's camp and assured her that her daughter would be fine. At the end of the conversation she decided to let her go and said she felt more comfortable after meeting me.
As a result of our meeting my glow girl was able to go to camp, she came back and told me she had a blast. Also, a week after camp while walking to school I ran into the mother who stopped me to say thank you. She was happy and thankful that her daughter was able to experience a "magical weekend away".
These are the moments I'll remember forever. Sometimes we can't accommodate our schedule to meet the needs of all the parents, but I'm happy I chose to meet with her even if it was late at night. My girl was able to experience something that her mom couldn't afford to give her and seeing gratitude in their eyes made my day.