Colombia
Director's Welcome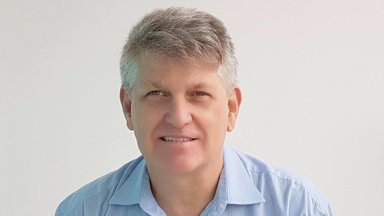 Dear Friends,
After more than two years without Volunteers in Colombia, we plan to return our first group of Trainees in April 2022. This is an exciting and uncertain time and at Peace Corps we want to bring back new Volunteers who can work in our two projects and, more importantly, show solidarity between the United States and Colombia through our most valuable resource, our people. As you review the Peace Corps Colombia website, we hope that it will allow you to get a sense of the work that will be carried out by American professional volunteers who commit 27 months of their lives and dedication to hard work for important projects with and for the people of Colombia.
Our projects, which have been agreed upon with the Government of Colombia, are focused on two program areas, Teaching English as a Foreign Language, and Community Economic Development. However, most importantly Volunteers will collaborate to meet the needs in the rural communities where they are sent to serve, with an understanding that through the pandemic, much has shifted. The challenges they will meet and the activities that they will co-plan and co-facilitate will be determined through the communication with and relationship they will build with their counterparts and other community members.
On this website, we share stories and experiences of previous volunteers to give you a sense of the life and work of a Peace Corps volunteer in Colombia. Peace Corps Colombia Volunteers will serve in communities throughout 8 departments (states) of the Caribbean Coast: Atlántico, Bolivar, Magdalena La Guajira, Sucre, and Cesar and in the Andean Region of the country in the Departments Boyacá and Cundinamarca. As we "start over" in Colombia our goal is to have at least 200 Volunteers serving in these Departments on a rotating basis and thus meet the expectations of our counterparts and their institutions. The Peace Corps Colombia staff is a team of Colombian professionals that are highly skilled and experienced in their fields. Our team consists of development professionals, trainers, administrators, financial analysts, culture and language educators, diversity and inclusion facilitators, security specialists, and medical doctors. Each of them are committed to Peace Corps' mission and to and ensure that the Volunteers are safe, healthy and productive. The success of our mission depends on the commitment and dedication of our Volunteers and the relationships they build in their communities and with their partners. Each Peace Corps volunteer is assigned a local organization or institution where they will commit to building the capacity and knowledge of their counterpart staff and contribute to the goals of that organization. A partner organization may be a school, a small business, an educational center, a cooperative, a nonprofit or an association. Volunteers in our Teaching English as a Foreign Language program are assigned to one or more schools where their focus is to assist local English teachers to improve their own English language abilities and to expand their teaching techniques and skills. Volunteers co-plan and co-teach with their assigned English language teachers on a daily basis. Volunteers in the Community Economic Development program are assigned to one or more schools where they assist local economics or entrepreneur teachers to expand their teaching techniques to cover topics of economics, finance, business, and life skills. They also work with SENA (Servicio Nacional de Aprendizaje). SENA is a government entity providing technical education, business skills and small business support throughout the country. Peace Corps volunteers work with SENA instructors promoting entrepreneurship, money management and small business development. Their daily work may involve working with community savings groups, supporting small businesses or working with youth to develop their entrepreneurial skills through practicums. Volunteers in Colombia live with local families for the duration of their service. These families open their homes and hearts to the volunteers, serving as guides and support to the volunteer as they get accustomed to their new culture and community. Our volunteers come from places throughout the United States and represent the diversity of our great nation. We are very proud of our staff and volunteers who together, make up the Peace Corps Colombia family. Enjoy our website and I hope you get a sense of the work and life here in Colombia. Please feel free to contact us with any questions or comments.
Sending you my very best regards,
Matthew Carlson
Country Director, Peace Corps Colombia