Widows take control and create a self-support group
July 18, 2017
Madame Yvette was not the first person to knock on my door, saying she wanted to be my friend. She was, however, the first person to do so with a vision of what that friendship should look like.

She was tired of sitting in her grandmother's compound, nursing her young child while her classmates finished up their university degrees. If she had to be back in the village she wanted to be making a difference, in some way furthering the work she had begun while studying gender equality. "Do you work with an NGO for women?" she asked me. "No," I replied. "But we can start one."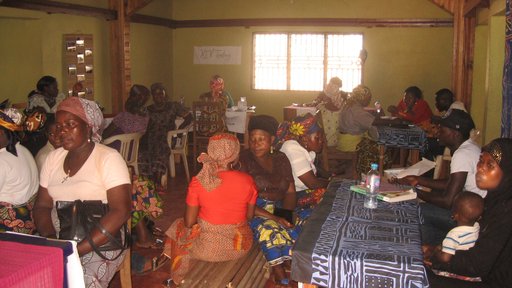 When Madame Yvette and I first walked from compound to compound, looking for widows and asking if they would be interested in forming their own group, I was shocked by the sheer numbers of women who filled my house two weeks later, at our opening meeting.  Madame Yvette drafted up objectives which were discussed and adopted. My role, I tell everyone, is to provide snacks. 

The goals? Emotional support from women with similar experiences, economic capacity-building, and health education. Of course, I am only a math teacher at the local high school and am utterly unqualified to work in any of these fields. Fortunately, I am not the one teaching. The resources are all here—in the neighboring villages and town, in the health centers, schools and ministry offices—community leaders with skills to teach, knowledge to share. We have simply learned where to look. Sometimes the community leaders are not even community leaders, until they stand beside the women and begin to speak. Sometimes the widows themselves are the resources they seek.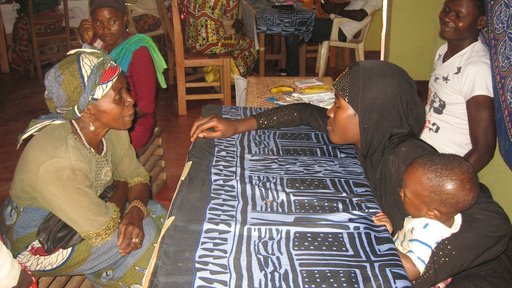 Many of the widows' concerns are not terribly different from those of communities in which I have lived in the United States: how to keep their families healthy; how to pay for their children's education; the monetary and health costs of the chemical fertilizers and pesticides they use on the farm. We are in the nascent steps of creating an organic teaching farm that will provide not only income-generating cash crops but also a variety of fruits and vegetables to supplement the corn-based diets of the widows' families.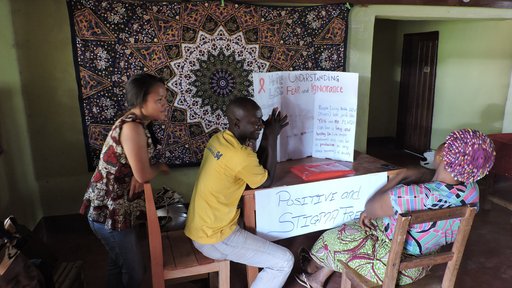 To celebrate women's month in March, we hosted a health fair to empower the women and their daughters with the health information they need to make informed reproductive decisions. We coupled this with destigmatization work surrounding HIV and AIDS. A local hospital provided free HIV testing and counseling. Twelve health care workers and educators, as well as three other Peace Corps Volunteers, donated their time to teach at the fair. 
At one point during the event I asked Madame Yvette, who was running a station on the ABCs of HIV prevention, why she looked so happy. "Because I am in control," she answered simply. "I am the teacher. No one is telling me to sit in the house and raise my child and be quiet." For me this was the height of accomplishment. As of now the group counts 47 members, and the number keeps growing.