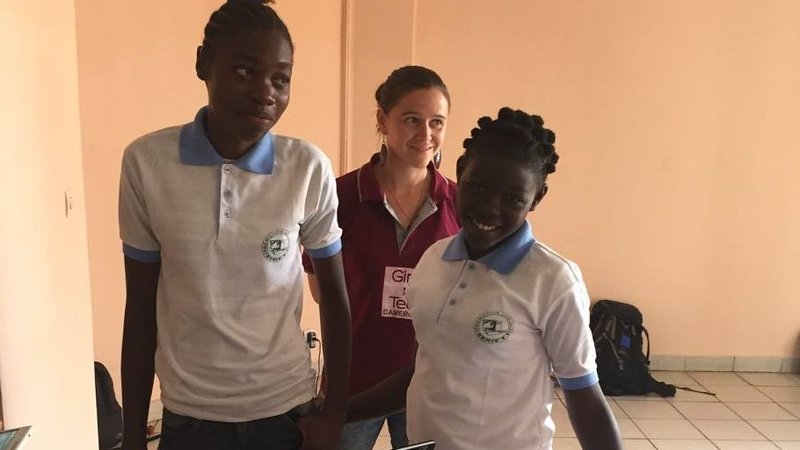 Sept. 27, 2017
When English teacher Laura decided to sign up seven girls at her high school for the "Technovation Challenge," she knew it would be a true challenge

The international competition, started by an organization called Indigo in San Francisco, California, invites girls from all over the world to design and build mobile applications for Android phones that will solve a problem in their community. In addition to learning technical skills, the girls will also learn business strategies and international development tools.
When they first started the project, the girls faced many challenges: male teachers doubted their capability to succeed and male students teased them. Worst of all, the girls themselves were fearful and confused, unsure of their own skills. Nevertheless they started working and soon were constantly over at Laura's house, designing two mobile apps: one that would reduce HIV stigma by creating support groups for patients online and a second, Uber-like app for locals to find safe motorcycle drivers.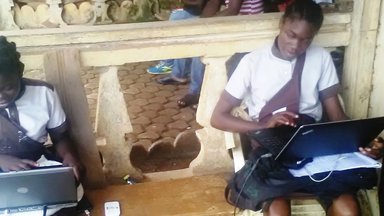 Over the course of eight months the girls went out into the community and completed market research, built a business plan, coded their own apps, and pitched their ideas in Yaounde, the capital city of Cameroon. As they worked, their male classmates stopped teasing them and even started to help them. The head of the computer science department traveled with them to Yaounde to support them as they pitched their idea and praised them for their hard work.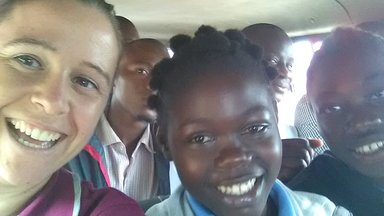 Though girls didn't win the competition, they had won so much more. Not only were they confident in creating good apps and a business plan, but they had changed the context of their place in the community. "I admit when we first started Technovation I didn't think it was possible for us to compete," said Melissa, age 15. "But now I really believe we can do anything. I believe in myself."