Safe space for girls through GLOW club
My GLOW counterpart and I had been wanting to do a session with the girls where we discussed puberty, nutrition, our bodies, and menstruation. 
We thought that our GLOW club could be a safe space for girls to discuss these topics and ask questions that they may be uncomfortable asking in school. We wanted to be able to have the girls break off into small groups for discussion, so we invited a team of female nurses and health workers (Belizean and American) from a local clinic to assist us with the session.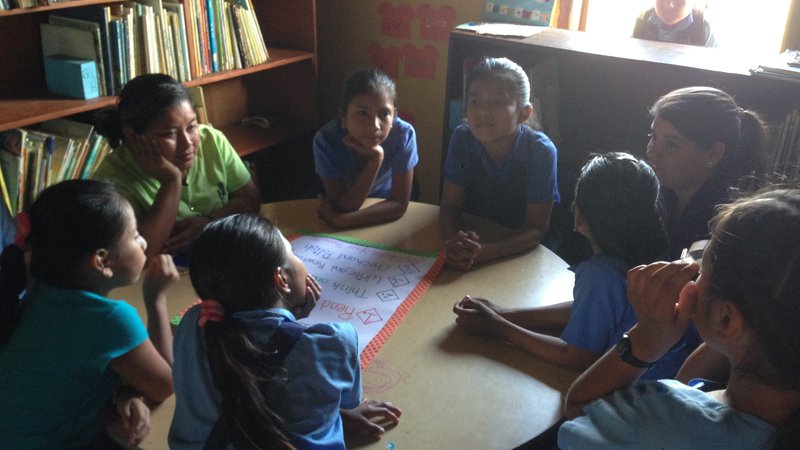 Girls who were not in our club expressed interest in the session as well, so we decided to extend the invitation to all Standard 4, 5, and 6 girls in our village. We made sure to secure a safe space where the session could be held in privacy. Then we began with a fun discussion led by the local nurses where they discussed what it took for them to become nurses in Belize. We asked the girls what they thought health was and why it was so important. Then we broke off into small groups of about five or six. Each small group was led by a female health worker who each had a prepared health education session covering all of the topics. My GLOW counterpart and I floated between the groups to check in with the girls and make sure everybody was participating and felt comfortable. After a while the girls began to feel more comfortable in their groups, and the girls began asking all sorts of questions about their bodies, health, and menstruation. We started to run out of time because the girls were asking so many questions. This was such a success considering that many Q'eqchi girls are often very shy and timid. The girls reported learning a lot, having fun, and asked that we do more sessions like that! Also since the session, more girls have felt comfortable talking to my GLOW counterpart and me about their menstruation.