A pre-school in my community! A project I enjoy!
My village is a small and beautiful village located in the northwest corner of Belize. 

The village population has grown rapidly over the last few years to almost 500 people, mostly of children, youth, and young adults. In conducting a needs assessment, the number one need and desire from community members is the establishment of a preschool in the village. The need for this project cannot be expressed enough. The community consistently has low educational outcomes. Most community members have only completed Primary School, while few have gone onto high school and less than a handful having completed 6th form or University. By providing an opportunity for early childhood education, the community would undoubtedly see the benefits for generations to come.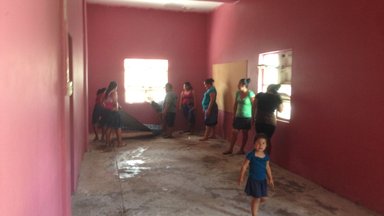 Upon first arriving to my community, to my surprise I was immediately questioned by community members of when classes would begin for preschool classes. I soon learned that the previous Peace Corps Volunteer began the preschool project and was very successful in gaining support and imparting value of the importance of early childhood education to community members. During my first year at site, my counterpart and I continued teaching preschool using the only space available, a dilapidated building that lacks water, power, has crumbling walls, and a rat bat infestation which was neither safe nor conducive to providing an effective learning space for young children. However, despite these challenges we noticed numerous positive changes in the children. It was extremely rewarding to watch the children acquire new skills, familiarizing themselves with English, and developing more independence and social abilities. Prior to coming to Peace Corps, I would never have thought that teaching three and four-year old's would become a regular part of my life, let alone something I actually come to enjoy.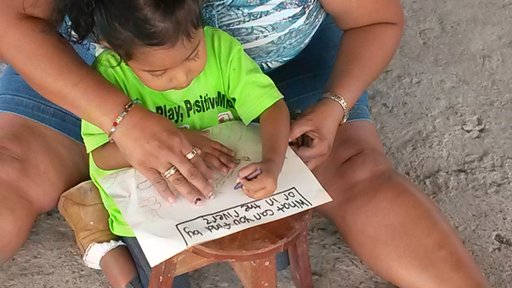 My counterpart and I knew that to insure the project's sustainability, we had to begin thinking about a long-term vision. We determined several goals for the future of this project. First, we began developing our plan of sustainability. Second, we formed a committee to initiate fundraising money. Third, acquiring a safe and functional learning space was of utmost importance. Fourth and finally, we hoped to find and build capacity with a local community member in hopes of empowering them to carry on this project in the future.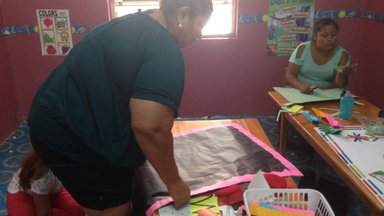 The first task of making the project sustainable began after six months at site. We started working directly with the Ministry of Education to establish an official preschool in the community. By formalizing this relationship, the preschool would be provided with a paid teacher, daily classes, and assistance in securing an appropriate classroom. This laborious process has taken over one year and has included submission of extensive documents, signatures, and letters. We are hopeful that we will soon see a positive response from the Ministry.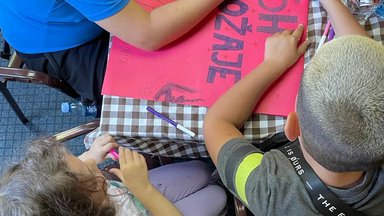 Second, in our efforts to fund-raise money, my counterpart and I formed a committee of interested parents in community members to support this initiative. With this group, we worked diligently in raising money through dollar drives, food sales, raffles, and a letter campaign requesting donations from businesses in Orange Walk. In four months of fundraising efforts, we raised about BZ$2000. With support from the community and village council, the community agreed to give a portion of the community center (which is very underutilized) for the preschool. These efforts enabled us to achieve our third goal of securing a new classroom location. We built a division, ordered furniture, bought flooring, and little by little have made this space a beautiful classroom! Though we still have a long way to go, this was an amazing group effort that has resulted in a beautiful learning space for the children.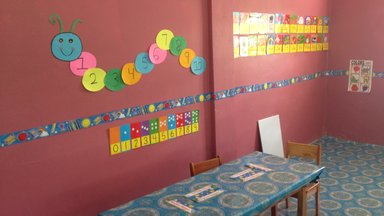 Finally, in working to achieve our fourth goal, my community health worker and I worked to find a counterpart to help in teaching. My community health worker has been an invaluable asset in the community, most recently in aiding in this preschool project. However, she has many responsibilities and understandably cannot fully commit herself to this project. With her help, we located a new counterpart. The Preschool Project now has a wonderful new teacher! I have been working alongside a recent 6th form graduate and provisionally licensed teacher, for the past two months and she has been a wonderful addition to this project.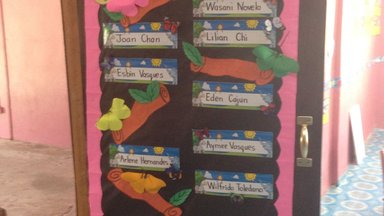 While the short-term impact of preschool is clearly evident in watching these children grow and develop academically and socially, I look forward to witnessing the systemic and long-term impact this project can have on the village. I am hopeful that the village will see great benefits from a preschool including higher educational outcomes, poverty alleviation, and an overall increase in quality of life.  I am thankful that the community has mobilized to work towards creating access to early childhood education and community members have developed support and value for this project. I look forward to the completion of the project and look forward to witnessing the children continue to develop a foundation of learning and appreciation for education.