Over 14,000 plastic bottles collected through a Plastic Bottle Collection Contest!
My school counterparts and I initiated a Plastic Bottle Collection Contest at the primary school in my village when classes resumed in January.

Students in each class were to find and bring in any and all plastic bottles that had been discarded in the village. At the end of the month the class that had collected the most bottles would receive a prize. 
Prior to this we had been trying since my arrival on site to generate a "Village Clean Up Club" among the students which didn't get much traction at all, so we were not expecting great things from the bottle drive.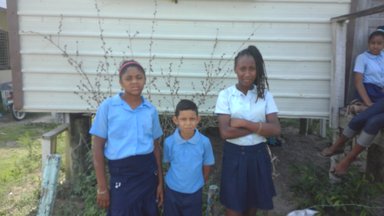 To our surprise, by the very next day over 500 bottles had been collected. When the contest ended at the end of the month the total was over 14,000 bottles of all shapes, colors and sizes. Some of the bottles will be sold back to the local brewing company and the rest will be redeemed (at a bulk rate) at a recycling center.
I call this a success with sustainability written all over it.
In the coming months, the students will be collecting shilling ($0.25) water pouches and chips bags.