Creating our own Literacy Intervention groups
Spanish is the first language for most children in my village.
Many enter primary school not knowing any English and it is in school where they learn the language. A lot of these students struggle with reading and writing. At the beginning of my service, this had made me feel uncomfortable teaching literacy so I decided not to get involved in that aspect at school. After speaking with many Volunteers (that have reading groups) and a Literacy Response Peace Corps Volunteer it sparked an interest in me for a reading group. I brought the idea to the standard 2 and 3 teachers and they were thrilled about it.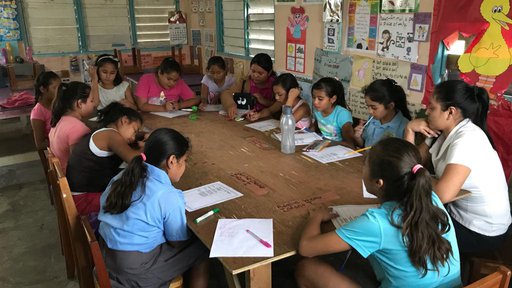 We created Literacy Intervention Groups and began working with students at the start of the new term in January 2019. The teachers selected a few students from each class and I began by administering a pre-assessment test to all of those children. From there we separated the children into groups with peers of the same reading level. We ended up with 4 groups of 4-5 children, totaling to 19 students. Since then, I take each group 1 to 2 times per week. The lesson plans consist in reading short stories, questions for comprehension, activities from the Teacher's Intervention Resource Manual and other fun activities that ties in reading and writing. I report every week to the teachers by giving them feedback and the lesson plan for the following week.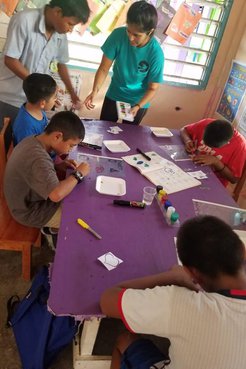 The results in this short amount of time have been extraordinary. The teachers have said that they can already see an improvement in the kids and I can see it too. The kid love going to the reading groups and we are sure to make reading and writing fun. This is one of the most rewarding things from my service perhaps because I am seeing the effects. I am building a closer relationship to those kids and it brings me a lot of joy that they are improving and they look forward for the next reading assignment. At the middle and end of the term we will administer another assessment test to measure success.