Combat malnutrition with home gardens!
Malnutrition is a significant problem being faced by many Q'eqchi Mayan communities across southern Belize.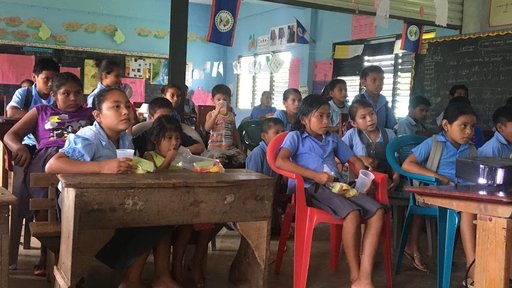 This issue leads to developmental and health problems, such as child stunting and non-communicable diseases. Lack of access to vegetables is a major contributor to malnutrition. The nearest fruit and vegetable market is two hours away from many communities, and making regular trips there is too costly and time-consuming for most families. Additionally, although subsistence agriculture is a central aspect of traditional Q'eqchi life, the vast majority of families only grow corn.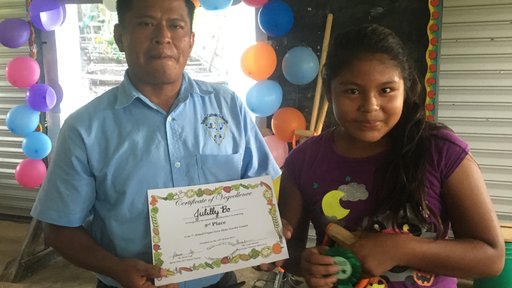 To increase the availability of vegetables, improve health, and teach a valuable life skill—how to grow your own food—the primary school teachers and I worked together to launch the village's first annual home garden contest. Eleven interested students and their families constructed impressive home garden beds out of all natural and recycled materials, and seeds were supplied to those with beds completed according to a rubric we designed. To advise the families and ensure they were maintaining their gardens, my primary counterpart, Javier, and I conducted home visits every two weeks. For further capacity building, we held three home garden training sessions that covered the importance of eating vegetables as well as basic organic gardening techniques, such as natural insect repellents, composting, fertilizing, and seed storage for sustainability. The final meeting was led by professionals from Plenty Belize (a local and international organization whose mission is to promote health and well-being for families) and was attended by the whole school and many interested community members. Finally, the teachers judged the gardens according to a rubric and an award ceremony was held in which four official winners were awarded garden tools, which are uncommon in the village. To keep motivation high, all participants of the contest received small consolation prizes and Certificates of Vegcellence for titles such as "most creative garden" and "most enthusiastic".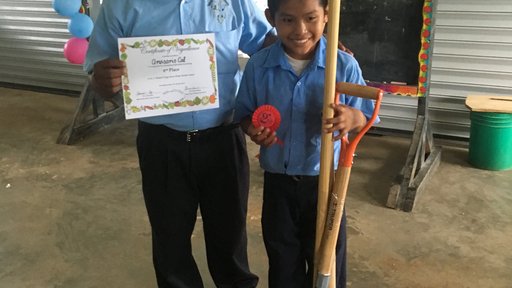 Thanks to the gardens, children are currently harvesting callaloo, cucumbers, and watermelon. One family of nine ate callaloo for the first time last week. Several families are now consuming more vegetables and employing newly learned organic gardening practices. After the successful completion of the first contest, many community members are already excited to participate in next year's competition, and my local counterparts are equipped with the knowledge and motivation to carry on this project long after I leave.