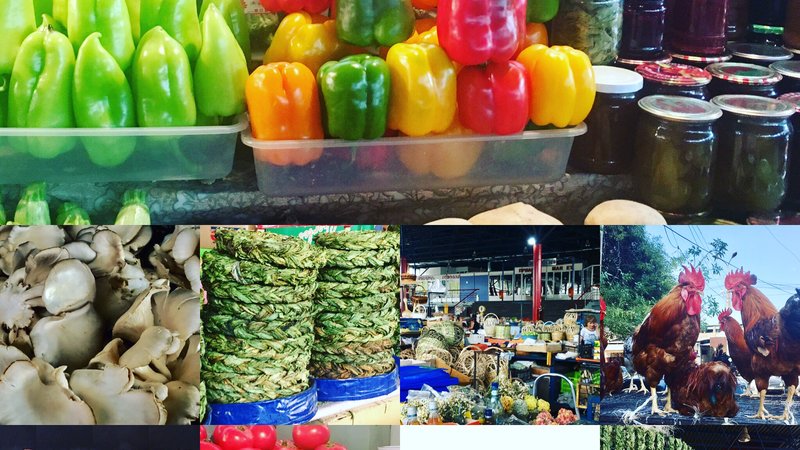 Oct. 28, 2017
Everything in Armenia looks like I built it. Skirting boards stop short of the door trim. Plastic piping pokes through jagged holes in plasterboard and tiling tails off when the money runs out. The whole country is not quite finished and in most places, interior design ambition seems to have outstripped artisanal aptitude.
Here, every man is a handyman, and every second shop is a hardware store. You buy what you need for Do-it-yourself and you do what you can.  At first, the rough edges and state of unreadiness are somewhat shocking to outsider eyes. Those of us raised in a world of contractors and kite marks, bonding, insurance, punch lists and perfect finishes are inclined to turn up our noses at what looks like the work of cowboy builders. But when men and women tell you the story of how their homes started to happen, you start to see the love and pride they cemented into every structure.  These couples built their houses from the ground up, adding here and there when they could, and teaching themselves as they go along. Homes are haphazard but they hold together (for the most part) and honestly, does the world need more straight lines and gleaming surfaces? Even if home improvements are more down and low than Lowes and Home Depot, housekeeping is of a very high standard. There is many a multi-million dollar McMansion in the United States that could do with a little Armenian elbow grease.
Well-equipped though the hardware stores are, they lack two items regularly featured in the US big box stores. This is not a culture with garden furniture, and there is no such thing as outdoor equipment for hire. The other night, I sat outside on a rickety office chair and talked to a friend from home by phone. "Sorry if it's noisy" she said "The men are here power washing the deck". I looked at the rusting infrastructure that screens off the stairs to our cellar. "Ah yes, power washing" I said, and felt a little wistful. I'll be pining for a carpet steamer next.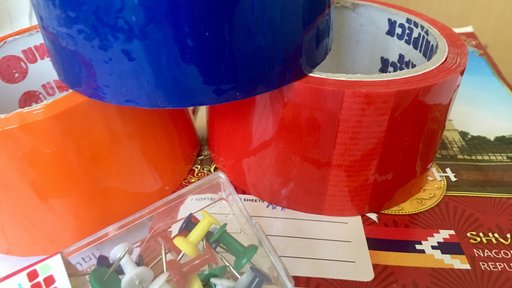 In among the hardware stores, there are a plethora of toy shops and stationery stores. While I am sure that people here do spend more on small children than they should, it seems hard to believe that there is enough trade to keep all the toy shops going. And surely stationers must have to shift an awful lot of envelopes, biros, erasers and post-it notes to keep even the most ramshackle roof over their heads? I do love a stationery store though. In the last week I have bought water colors and brushes, rolls of two-inch tape in the colors of the Armenian flag, and some very pleasing primary school posters featuring old-fashioned illustrations of fruits and vegetables. I have my eye on some stencils and am looking for glass paints and blu-tack. It's all-consuming.
And then there the supermarkets, where it somehow comes as a surprise to find that the personal grooming aisles are filled with familiar packaging–Proctor & Gamble, Colgate, L'Oreal and Garnier are all in evidence here. The choice of tea, coffee and confectionary is huge, but there are maybe two types of cheese–locally made salty sheep product and something resembling Edam. God knows who buys the fresh produce and the booze, for every family here seems to grow and make their own.
No-one here does what an American would consider a big weekly shop. Diapers, disposable razors and cigarettes are sold singly, as are toilet rolls, a reminder that people cannot afford to buy in bulk.
There are vending machines outside many supermarkets that sell bottles of beer, wine and even cognac along with the more standard sodas and bottles of water. There are machines in bigger stores where you can pay your phone bill once a month. Household bills are paid at the post office. Pharmacies are white and green, clean and cool. Terribly reassuring.