World Wise Speakers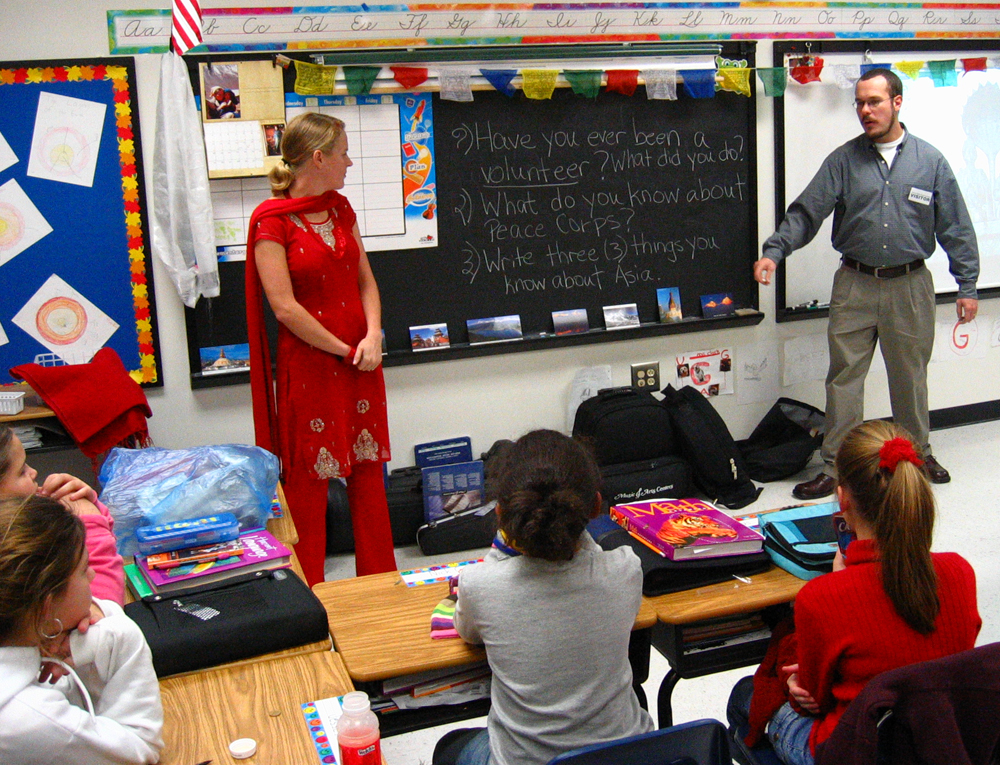 Speakers Match connects returned Peace Corps Volunteers with those who want to hear about the Peace Corps experience.
Enhance your students' learning in almost any subject area. There are returned Peace Corps Volunteers from every region of the world who have worked at the grassroots level. Their stories, projects, and experiences can provide U.S. students with unusually candid firsthand perspectives of cultures worldwide -- views not usually accessible through textbooks, films, and other familiar media.
To request a speaker for your classroom, please register with our program. Be sure to list any preferences you have for your returned Peace Corps Volunteer's region or area of expertise.