Volunteerism Action Guide
Multiplying the Power of Service
Introduction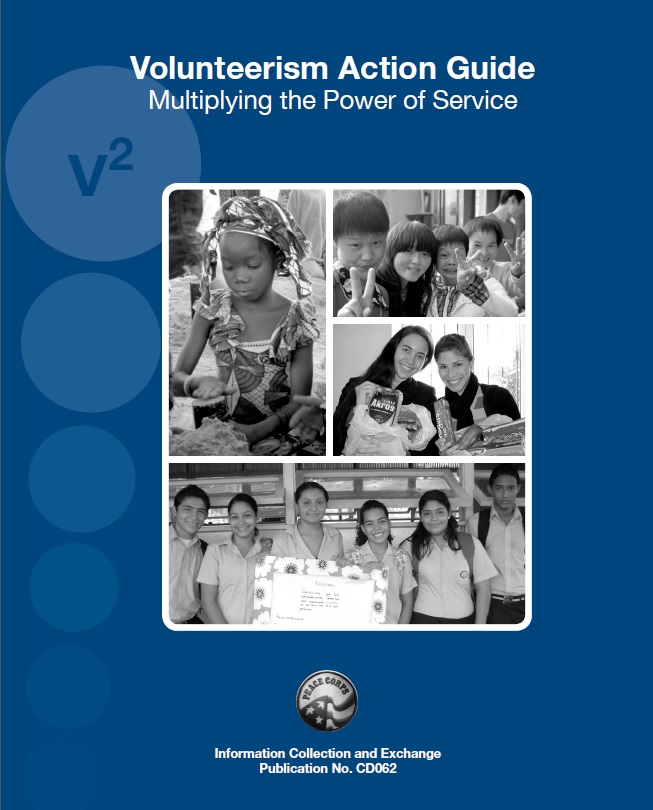 With the V2 Volunteerism initiative, the Peace Corps
seeks to help Volunteers inspire and support host country
volunteerism by integrating elements of service learning into
community development work. This booklet will show you
how to motivate and support communities to make service a
common experience.
How do I use the Volunteerism Action Guide?
This guide assists you and partners to facilitate service learning activities in your communities. It should be
adapted to the setting, language, and culture in which you are working. It may be used for a short-term
volunteer activity or to launch a longer term service initiative.
This first section is an introduction and overview. You may want to return to this section for definitions,
standards, or service learning activity ideas.
Part 2 is step-by-step instructions on how to develop service learning projects. Each step provides
tools or complimentary resources and an example of the step from a real service learning project.
Part 3 is a template you and your service partner can use to create your own volunteer action guide for your
group or organization. This template can be translated into the local language and used as a basic "how to"
guide for community service and action.
Download the Volunteerism Action Guide
Download the complete Volunteerism Action Guide in PDF form here