Library Development in Liberia
By RUTHIA YI
Peace Corps Response Liberia
Peace Corps Togo, 2007-2009
Liberia was good to me. During my six-month service with Peace Corps Response, I met amazing people, learned some profound truths, and received warm acceptance and appreciation–similar to the treatment I had received during my Peace Corps assignment in Togo, the memory of which led me to apply to Peace Corps Response.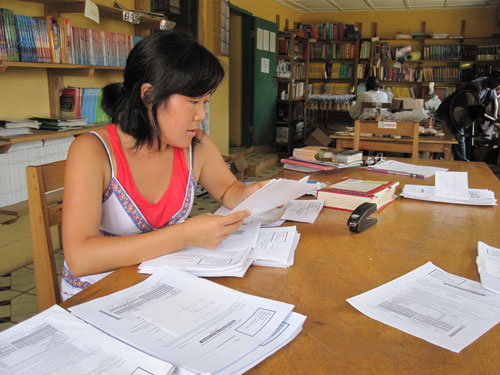 In my Response assignment, I served as a library assistant for the Education Development Center, an organization which runs learning resource centers throughout Liberia. These centers have books, computers, and programs–all designed to meet the needs and interests of learners whose education was robbed during the country's 14 years of civil conflict. The centers also provide training and resources to teachers in rural, night and adult schools, and allow educators to collaborate and share effective teaching strategies.
In my Peace Corps service, I had two full years to integrate myself into the community and learn how to collaborate for sustainable change. With Response, I had just six months, meaning every week had to count–and there were only 24. What made this less daunting was the fact that my previous Peace Corps experience had equipped me with the cross-cultural skills and sensitivity I needed to succeed in a challenging, post-conflict environment such as Liberia. I knew PACA upside down and backwards, which was indispensable in accomplishing the two single-spaced pages of duties and responsibilities outlined in my position description.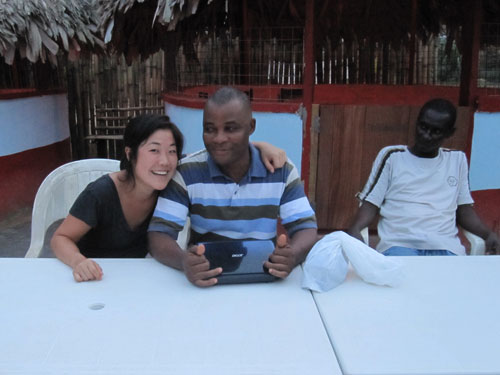 Some of my activities included cleaning up the library, teaching the Dewey Decimal system, developing regular programs and activities, and initiating mobile libraries and school libraries. I think that my most useful contributions, however, were the creation of a database to use as a monitoring tool for teachers and schools, and to simplify visitor logs by making them electronic.
My site in semi-urban Liberia was vastly different from my site in rural Togo, and both sites are very different from where I am currently working in Dakar, Senegal. Peace Corps Response service was thrice rewarding: it gave me an even deeper and more profound appreciation for my past service in Togo; it gave me the fulfillment of having lived in Liberia; and it also led me to my present job working with soybeans. While the poster would be nice to have, I don't need it to remember that Peace Corps really is "the toughest job you'll ever love."
Last updated May 03 2016
Open Positions
Search for open positions, apply, or modify an application here:
Media Library
Share your service experience through photos and videos.