Re-establishing a Peace Corps Presence in Guinea
By PETER THOMAS
Peace Corps Response Guinea
Peace Corps Niger, 2007–2009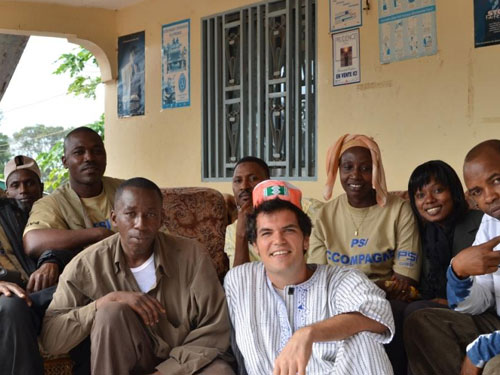 After starting up a conversation in Hausa with someone in Niger and telling them my name was Idrissa, one of the first things they would ask is, "You're with the Peace Corps, aren't you?" My assumption is that this is the type of reputation a program builds in a country where Peace Corps has had over 40 years of uninterrupted service.
The Peace Corps program in Guinea has had a slightly different history than Niger. About a year ago, I applied to a Peace Corps Response position to be one of the first Volunteers to reopen the Peace Corps/Guinea program after a year-long suspension. In a country where Peace Corps Volunteers are not as well known as they are in Niger, I knew that the position would require great flexibility, innovation, maturity, and problem solving.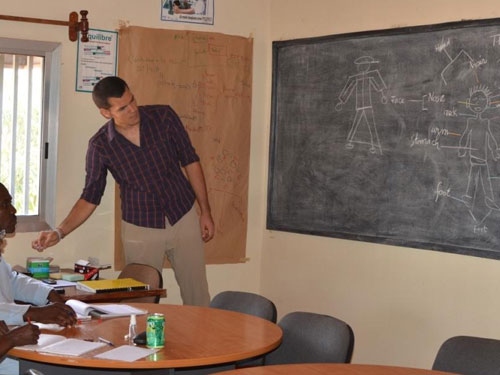 The assignment was based in an up-country office of Population Services International. As "Social Marketing Assistant and Health Technical Consultant," I felt like I was given a position and responsibilities I would be hard-pressed to find within such a large organization in the States, given my level of experience. But after arriving at my office and meeting my coworkers, I found I was given the opportunity to apply what I had learned on a village-level in Niger to a larger program-level for Middle Guinea.
I experienced similar challenges and difficulties as I did in Niger, but I needed to adapt in a shorter period of time. Similarly, I had less time to learn my job, language, and technical skills. It was interesting to have an orientation, which took more of a professional pace and made me realize how much more was expected of me this go-around. Before I knew it, I was in the field supporting PSI/Guinea's health marketing plan and assisting with a communications strategy for their international donor programs.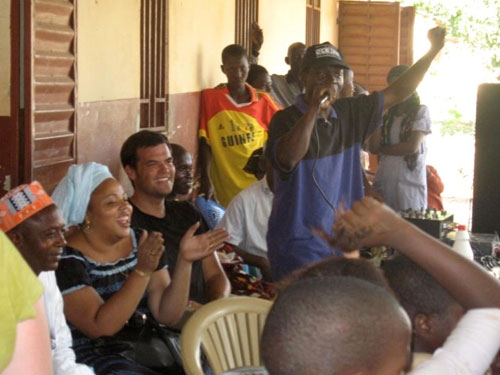 I learned a lot in the short period of time I served here in Guinea. Personally and professionally, I feel I would not have been able to have this opportunity if it were not for Peace Corps Response. In a similar sentiment to other Volunteers I know, I hope I have been able to make even the smallest difference here. But with the re-entry of Peace Corps, I am certain that when I return to Guinea for a future visit and start up a conversation with a cab driver in Pular, instead of being surprised I speak his language, he will automatically ask if I am a Peace Corps Volunteer.
Last updated Jan 30 2014
Open Positions
Search for open positions, apply, or modify an application here:
Program Overview
Learn more about Peace Corps Response with this overview of the expanded program.