Responding to the Southeast Asian Tsunami
By AMELIA SPARKS
Crisis Corps Sri Lanka
Peace Corps Morocco, 1994-1996
On December 26, 2004, an earthquake off the west coast of the island of Sumatra, Indonesia, created tsunamis across the Indian Ocean that devastated parts of Indonesia, Thailand, India, and Sri Lanka. In Sri Lanka alone, the tsunami killed 30,000 people and displaced 400,000.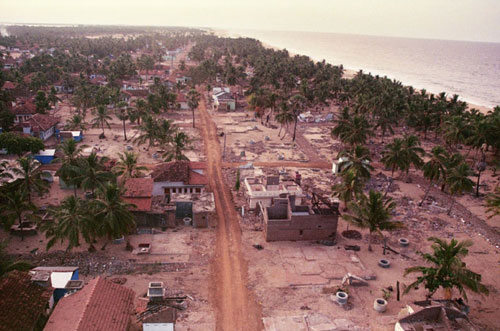 About six months after the tsunami, my colleagues and I went to Sri Lanka as part of the Crisis Corps to help with post-tsunami relief and development.
My name is Amelia. I had been a Peace Corps Volunteer in Morocco. For this assignment, I was in Colombo, the capital and - with about a million people - the largest city in Sri Lanka.
I worked with a local nongovernmental organization called the Consortium of Humanitarian Agencies, or CHA. Immediately after the tsunami, so many agencies came to Sri Lanka to help that it was difficult to coordinate their efforts. I assisted in putting together a database of all the agencies by district to track what was being given and to whom.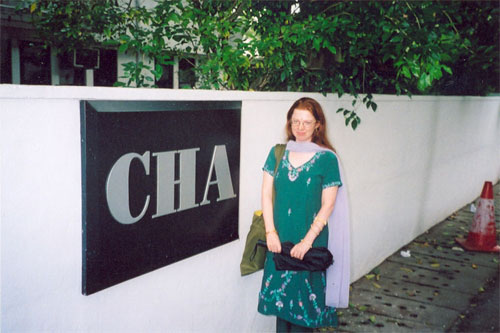 A team of additional Volunteers worked directly with the people affected by the tsunami, often in the Internally Displaced Persons camps, making sure that people were getting what they needed, such as housing and bicycles for transportation.
Many people lost everything they owned. Temporary housing was built for people who would not be able to move into permanent housing for a long time - perhaps years.
People are still rebuilding all that was destroyed. Many people lost their only means of earning a living. For people who do not want to go back to fishing, or cannot go back because they no longer live near the sea, various organizations and trade schools are providing training and tools to start a new trade.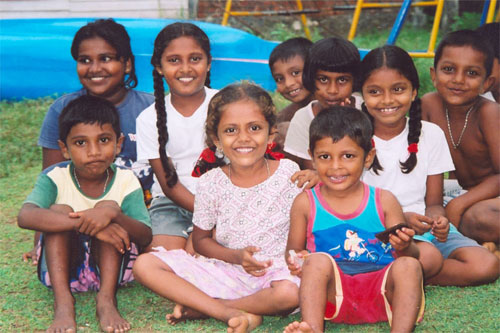 Young men at a trade school are learning carpentry skills. Sri Lanka needs a lot of carpenters to help with the rebuilding. In a community center at one of the camps, women sew products to sell.
Sri Lanka is a beautiful country, and my fellow Volunteers and I enjoyed traveling around the country in our free time. We especially liked taking the train to explore the beaches, jungles, mountains, and tea plantations of Sri Lanka. The people are warm, friendly, and highly educated.
We have high hopes that the people of Sri Lanka are overcoming both the after-effects of the tsunami and the decades of civil conflict, and becoming once again, as Marco Polo said, the best island of its size in the world.
View a photo slide show of Amelia's images from Sri Lanka as well as a lesson plan for teachers about tsunamis!
Last updated May 03 2016
Open Positions
Search for open positions, apply, or modify an application here:
Media Library
Share your service experience through photos and videos.