My Time in Jamaica
By KATIA SIROIS
Peace Corps Response Jamaica 2011–2012
Peace Corps Botswana 2009–2011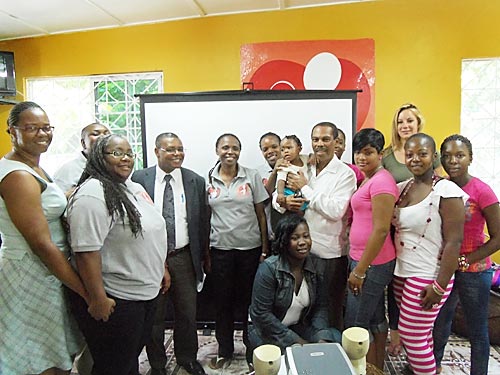 As my plane lifted off the ground in 2009, two thoughts crossed my mind --I was on a plane for the first time, and that plane was on its way to Africa. Having never left the country or travelled before, I was blissfully unaware of the many obstacles, humiliations, and most importantly the relationships and knowledge that were waiting for me at the site of my two-year Peace Corps Service in Botswana.
My village was small and friendly, and I was assigned to a local clinic and grassroots orphan day care center. The founder of the Orphan Day Care Center, Are Bathkolemen (let's take care of them), helped me with integrating into the community and the habitually long days. She was a strong, dedicated woman, passionate about fighting HIV and helping orphans, and she quickly became my friend. So when she called to tell me she was still sick for the third day in a row, I was immediately concerned. HIV/AIDS became real to me that day when I saw her lying in the hospital bed, and is the reason I chose to continue working in a HIV/AIDS assignment as a Peace Corps Response Volunteer. Betty passed away three months later from AIDS.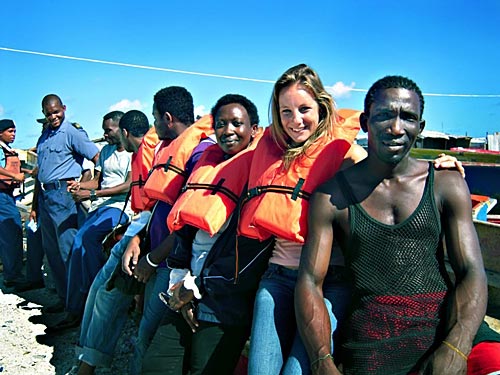 In October of 2011, a few months after I completed my service in Botswana, the Caribbean ocean beamed bright blue as I landed in Kingston, Jamaica. Friendly Rastafarians sold mangos and coconut water on the street and the beautiful green tropical trees filled the island. I easily grew accustomed to the laid back "no problem mon" vibe. My time as a Peace Corps Response Volunteer was divided between two organizations—Jamaica AIDS Support for Life and EVE for Life. At Jamaica AIDS Support for Life, I worked with Orphans and Vulnerable Children (OVC), the Sex Worker population, as well as with men who have sex with men (MSM)—the group with the highest prevalence rate of HIV in the country. I planned events for the community to have an opportunity to donate toys and clothing to at-risk children and also did outreach for HIV/AIDS testing. Sadly, I also dealt with issues of strong discrimination towards homosexual men who were often the targets of serious violence and hate crimes. At EVE for Life, I worked with the most courageous group of HIV-positive women; there, I assisted with advocacy training, psychosocial support and research.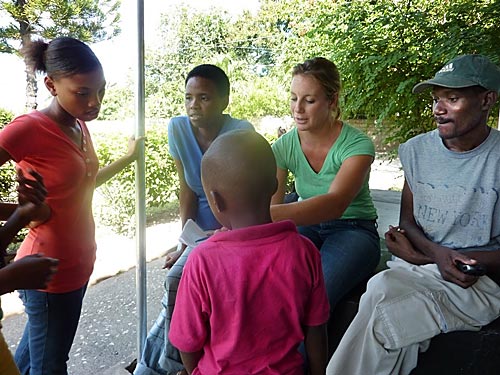 Although my area of work remained in working in HIV/AIDS, my experiences as a Peace Corps Response Volunteer and a two year Volunteer were very different. The skills I learned from my first Volunteer experience helped me adjust to working in another country more comfortably, but with Peace Corps Response I had a more specific role with the organizations with whom I worked with in Jamaica. Also, with Peace Corps Response, I was given a much shorter amount of time to accomplish my work and therefore I had to be more proactive with how I went about my projects. Saying goodbye to Jamaica will be difficult, since the friendships I made there are strong and I feel will be long-lasting. I will miss the culture, the music and the people. I am also very thankful for the opportunity Peace Corps Response provided me, as it gave me a chance to work toward ending the HIV/AIDS epidemic, a cause I strongly believe in.
Last updated Nov 25 2013
Open Positions
Search for open positions, apply, or modify an application here:
Program Overview
Learn more about Peace Corps Response with this overview of the expanded program.