You Can Go Home Again
By PATRICE KOERPER
Peace Corps Response Georgia 2011–2012
Peace Corps Macedonia 2006–2009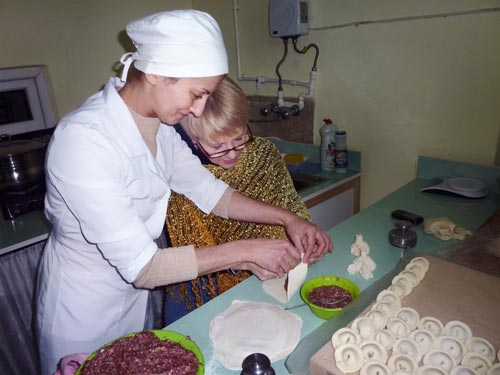 In his novel You Can't Go Home Again, Thomas Wolf''s protagonist notes, "You can't go back home to your family, back home to your childhood…back home to places in the country, back home to the old forms and systems of things which once seemed everlasting…"
Peace Corps made me realize that isn't always true. My first Peace Corps assignment was in the Republic of Macedonia, a small, beautiful, ancient, mountainous, and landlocked country in southeastern Europe, where I immediately felt I had come home. I joined Peace Corps in 2006 at the age of 53, and found myself in a country very similar to my Eastern European-rooted childhood in suburban Cleveland Ohio. The attention to home-cooked food, religious traditions and the way people gathered and worked were so similar to customs I had grown up that during most of my stay I felt like I was 11 years old again -- listening to my mom and aunts as I learned to cook family favorites, watching my dad and uncles work, and walking out the door each morning to new adventures.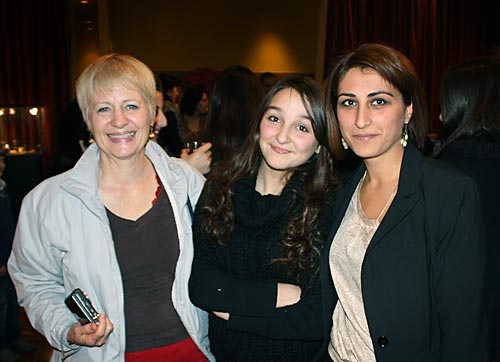 In October of 2011, I flew from Macedonia, where I had been visiting, to the Republic of Georgia, to begin my Peace Corps Response assignment in an equally ancient and beautiful, but much larger mountainous country on the Black Sea. The richest aspects of my experience began a few days later when I met my lively host family of five. The three children, ages, 16, 11, and 3, along with their mom and uncle, immediately opened their home and hearts to me. My host mom, who was 18 years my junior, had to work late my first night there, so I taught the older kids a card game called Spoons that my 8 sisters and brothers, and later my sons, had played hundreds of times. We bonded quickly around their kitchen table, laughing and getting to know one another.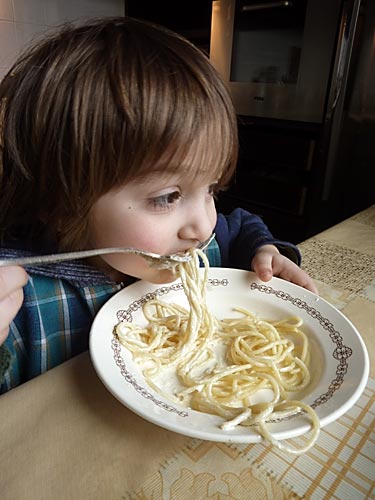 My professional experiences in Georgia were also very rewarding. As a Public Relations (PR) Advisor to the Ministry of Environment Protection, I worked with the Ministry's PR staff to design their first environmental competition for journalists, developed trainings, and shared best practices. Through networking, I also presented a PR training at a University in Tbilisi. My host mom, employed at one of the top environmental agencies in Georgia, was an integral part of my work. Our daily discussions about environmental issues and options blended perfectly with our conversations about family, friends and food.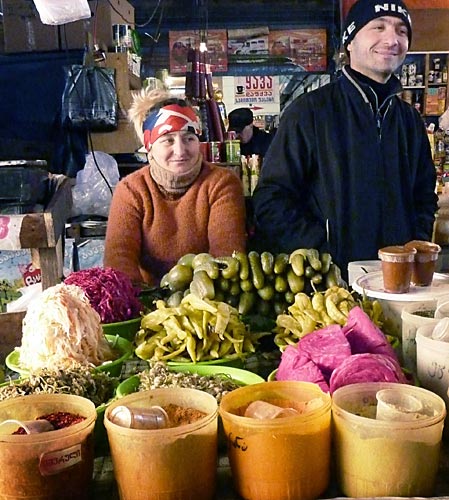 My Peace Corps experiences in Macedonia and Georgia were very different in length (34 versus 3.5 months), but each provided opportunities to use and share my skills, to connect with talented, interesting people, and to step over borders and into different cultures. My service in Macedonia allowed me to slip quickly and successfully into my surroundings in Georgia; it prepared me to be amazed, confused, inspired, and even overwhelmed at times – the surprise was being able to feel completely at home again.
Last updated Jan 30 2014
Open Positions
Search for open positions, apply, or modify an application here:
Program Overview
Learn more about Peace Corps Response with this overview of the expanded program.