Marketing for a Cause
By SHARON KELD
Peace Corps Response Armenia
Peace Corps Morocco, 2006–2008
As a Peace Corps Response Volunteer who partnered with the Millennium Challenge Account–Armenia, I had the opportunity to be placed in a unique position: I was involved in the business of the Millennium Challenge Corporation–an innovative U.S. foreign aid agency–and I also got to experience living and working as a Peace Corps Volunteer again.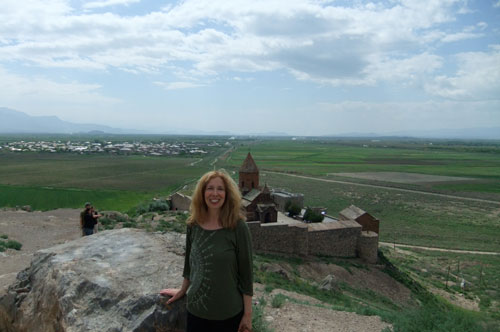 Armenia is nearing the end of its five-year Millennium Challenge compact. The program consisted of a series of infrastructure projects and trainings to (as the MCC slogan goes) reduce poverty through the growth of Armenia's crucial agriculture sector. These MCC projects touched on a wide range of agricultural interventions, including the establishment of main and tertiary canals, pumping stations, and gravity and drainage systems, as well as training on farm water management and high–value agriculture. It is estimated that 420,000 people (out of a total population of three million) will benefit from this program.
Millennium Challenge Account-Armenia requested a Peace Corps Response Volunteer with Western marketing expertise to work in public relations. Prior to my service in Morocco, I worked in consumer goods marketing for almost two decades. Much earlier, I majored in civil engineering, so I have a soft spot for infrastructure projects. This assignment was the perfect fit for my background and professional interests.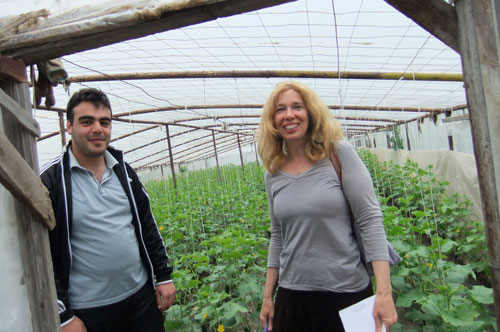 I attended numerous compact events and functions and wrote reports to document the accomplishments. I also interviewed beneficiaries to write success stories. In addition, I worked on tightening up the wording and grammar contained in the English translations of program materials. Some of my stories were posted on the MCA-Armenia website, and others were featured in publications for both Armenian and American audiences; as the compact ends, it is important for both groups to know what was accomplished.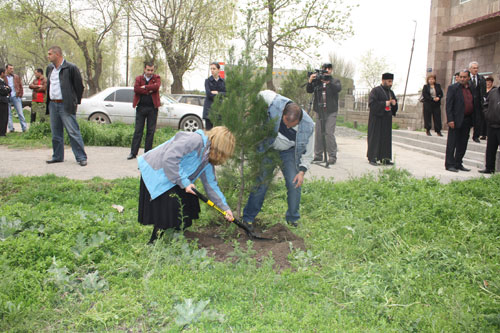 The assignment was rewarding on many levels. As a marketing professional, I was able to support the MCA-Armenia team by offering my expertise in developing and writing promotional material for the program, editing texts written in English, and contributing to the marketing of the MCA-Armenia Program. As a U.S. citizen, I was exposed to the operations of the MCC and how it works in partnership with a compact country to reduce poverty through growth. And as a Response Volunteer, I was happy to learn about the culture of Armenia, get to know some of the people, eat native food and listen to local music, and see some of the sites in this beautiful country that–let's face it–I would never have visited if it were not for my Peace Corps service.
I was part of the first group of Peace Corps Response Volunteers in Armenia, and the Peace Corps staff and PCVs went out of their way to make us feel welcome. Peace Corps Response truly is a great way to experience the Peace Corps life once again, to use one's skills and expertise to help others help themselves, and to experience another culture.
Last updated Jan 30 2014
Open Positions
Search for open positions, apply, or modify an application here:
Program Overview
Learn more about Peace Corps Response with this overview of the expanded program.