A Lifetime of Learning
By KERRY JOHNSON
Peace Corps Response Senegal
Peace Corps Guinea/Niger, 1965-1968
I was a Peace Corps Volunteer in Guinea and Niger in the 1960s, and am now a retired California educator. After returning from Peace Corps service in West Africa, I taught high school for 17 years and was a school administrator for 20 years. I taught hands-on vocational education classes and also worked as a career counselor. I enjoyed working with young people eager to learn how to enter the world of work. More recently, as a member of a service club in California, I had the opportunity to assist a local high school instructor with teaching Junior Achievement courses to her students.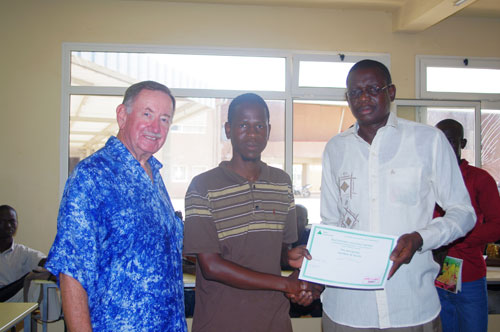 Through Peace Corps Response, I recently had the opportunity to return to West Africa to work on a fledging Junior Achievement project. My Response assignment took me to Senegal, where I served as a Junior Achievement Educator for the Thies Technical High School. My assignment was to prepare teaching materials on entrepreneurship. The materials needed to be adapted to better fit the culture and situation in Senegal. I also taught a secondary class on vocational education. It was a real pleasure to again be helping young people organize and plan for their futures.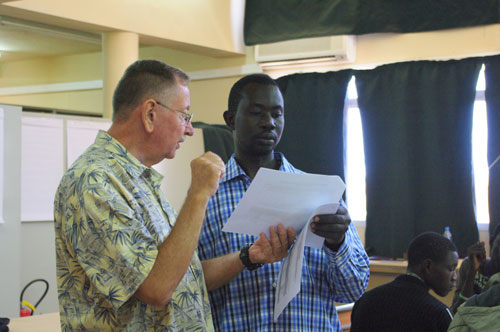 When I noticed online that there was another position available to work with Junior Achievement - this time in the capital of Senegal - I applied and was accepted. The main project I will be working on during my second Response tour will be to increase the participation of Peace Corps Volunteers in offering Junior Achievement classes at their primary and secondary schools. Additionally, I will be working with the local Senegal Junior Achievement organization to develop and implement classes for out-of-school youth. I hope to increase student participation and build the capacity of Senegalese youth to become successful workers and entrepreneurs.
As a Response Volunteer, you pretty much "hit the ground running." During my first Response tour in Senegal, the majority of my time was spent writing teacher and student materials, mostly in French. However, I also translated most of the materials into English and worked on training modules for future Volunteers arriving in Senegal. The instructional support materials are now available by download from a web-based document storage system available to Senegal Volunteers.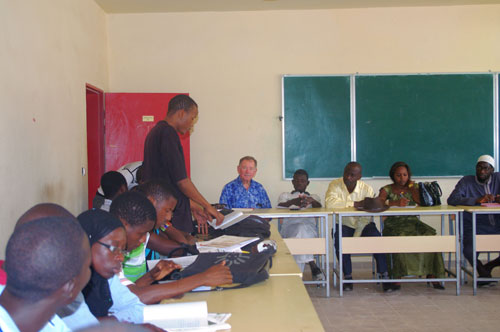 At the Thies Technical High School, I worked with a very competent administration, excellent teaching staff, and enthusiastic students. 70 final year students and ten of the school's teachers participated in the Junior Achievement class. The participating teachers were outstanding; they were prepared, engaged, ready to learn the new curriculum, and eager to incorporate a student-centered approach to learning.
On a personal note, I have to admit I enjoy the opportunity to travel to a new country and learn about another culture. Even though I am retired, I still like to find new learning opportunities. I was very fortunate that the opportunity to teach and learn was ripe in Senegal; I guess that's what keeps me going back.
Last updated Nov 25 2013
Open Positions
Search for open positions, apply, or modify an application here:
Program Overview
Learn more about Peace Corps Response with this overview of the expanded program.