Birth Attendants & Maternal Health in Malawi
By LAUREN GOODWIN
Peace Corps Response Malawi 2010–2011
Peace Corps Botswana, 2007–2008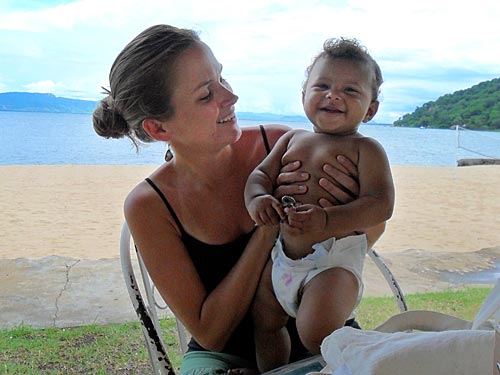 A Malawian woman's risk of maternal death is 1 in 36; by comparison, maternal mortality in the U.S. is 1 in 2,100 and 1 in 7,600 in Norway. High maternal mortality in Malawi is due in part because only 54% of deliveries have a skilled medical professional present. Traditional birth attendants fill the gap in rural, resource-deprived areas, where maternal health facilities are not accessible. The use of birth attendants has a tumultuous history in Malawi.
In September 2010, President Bingu Wa Mutharika of Malawi, lifted a two-year ban against birth attendants that was implemented to curb Malawi's exceptionally high maternal mortality rate by ending unskilled deliveries. Instead, the ban drove birth attendants underground and further skewed the understanding of maternal health. When I arrived in Malawi in December 2010, it was clear that knowledge about and accessibility to birth attendants was an area where I could make a positive impact.
I arrived in Mangochi as an HIV Technical Advisor and soon after met with Mangochi's District Health Officer, Dr. Nyirenda, who leads the district's health facilities for all 850,000+ residents. In my discussions with him, I learned the situation: Mangochi has many practicing birth attendants, but the record keeping was outdated. The District needed to know the following: who was practicing and where; the number of deliveries; their distance to the nearest maternal health facility; if they had been previously trained; if they provided prenatal, antenatal, and referral services; if they took measures to prevent HIV transmission; and if they accompanied women to the health facility in the event of an emergency and for routine prenatal visits.
Prior Peace Corps Response Volunteers (PCRVs) worked on GPS mapping projects, and I saw an opportunity to apply that practice to make a contribution. Dr. Nyirenda and I developed a questionnaire and initiated the birth attendants mapping project. He mobilized his team. I trained them in GPS and wrote and executed a successful grant to fund transportation and lunches for extension workers. They rode on motorcycles, bicycles, and were sometimes on foot in the far reaches of the district to collect each of the 315 birth attendants' GPS locations and answers for the questionnaire. After we collected the data, the environmental health team for the hospital, in partnership with UNICEF, created Malawi's first-ever mapping system for birth attendants. The Ministry of Health has a birth attendant policy in development, which will provide refresher courses for trained birth attendants and new trainings for untrained birth attendants. Our work will no doubt be vital in the implementation of this new policy.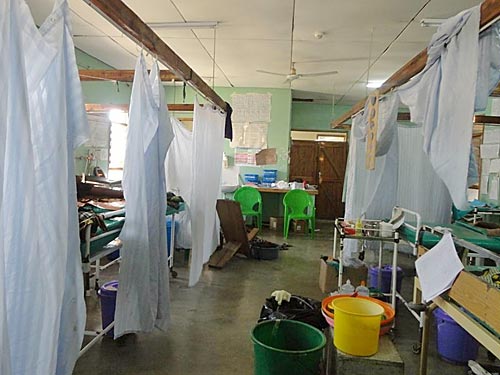 PCRVs in Malawi have an opportunity to contribute toward cutting-edge, life saving policies by getting leaders the data they need to move forward. Each PCRV adapts to meet the needs of their district. Maternal health is where I was needed. I had incredible experiences with mothers. I saw a delivery in the crowded district hospital and after, an episiotomy repair. I also visited the home of a birth attendant, arriving just after two women delivered their perfect babies. I felt inspired and proud of my impact when I left Malawi. I highly recommend providing your expertise to make 1 in 36 a thing of the past.
Lauren Goodwin served in Malawi from 12/2010 to 7/2011. She is currently enrolled at UCLA's Masters in Public Health program with a focus in global health and policy.
Last updated Nov 25 2013
Open Positions
Search for open positions, apply, or modify an application here:
Program Overview
Learn more about Peace Corps Response with this overview of the expanded program.