Serving the World, One Community at a Time
By CATHERINE FABIANO
Peace Corps Response Panama
Peace Corps Panama, 2009–2011
It wouldn't be a typical day for me without waking up to the sweet sounds of wild parrots, reggae music emanating from the rickety buses known as "diablo rojos," or the view of ships bisecting the country carrying goods to other parts of the world. I could only be in Panama.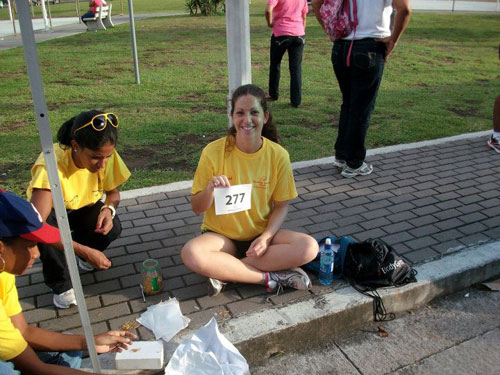 This is where I work for the Peace Corps on a special yearlong assignment supporting the endeavors of Special Olympics Latin America. Recently, an agreement was made between Peace Corps and Special Olympics to encourage collaboration worldwide. This can take the form of promoting advocacy awareness for persons with disabilities, supporting local or national events, or involving communities where volunteers live and serve. After completing my two-year service as a Peace Corps Volunteer in rural Panama, I signed on for a third year as a Peace Corps Response Volunteer, with the primary responsibility of implementing this agreement.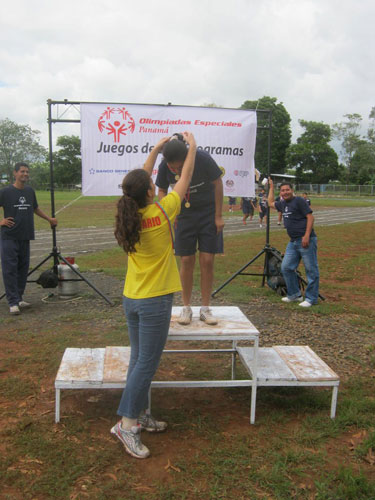 Here in Panama, Special Olympics has grown over the past years, with activities and games taking place all over the country. As Peace Corps Volunteers, we are generally placed in the more rural, poorer areas of the country with the mission of providing technical support to community projects while promoting a better understanding of our two cultures. For Special Olympics, Peace Corps Volunteers can also serve as connectors linking community members to Special Olympics programs in the local area, be it through encouraging people to volunteer in local games, or through identifying potential new athletes.
Even though our work with Special Olympics in Panama is just getting started, the response from Peace Corps Volunteers has been overwhelming! Many of our own Volunteers have already expressed interested in volunteering for Special Olympics activities–some even have experience volunteering for the organization back in the United States.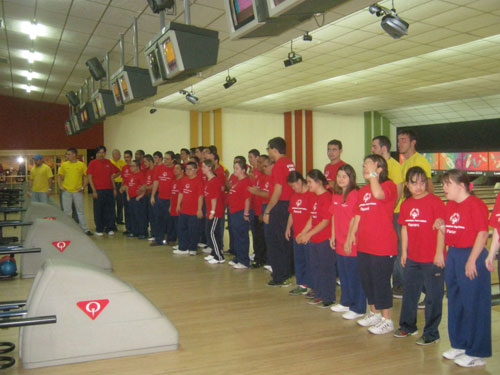 In addition to getting involved at the local level, Peace Corps Volunteers will also have the opportunity to support the Central American and Caribbean Games taking place in Panama City in April of 2012. This will be a great chance to further solidify the partnership that has formed between the two organizations, as well as help out athletes from around the world.
As we are just scratching the surface of possibilities for collaboration, I am very excited to see where this coming year takes both me and the organizations I serve. My hope is that this partnership does not cease when my time as a Volunteer is over, but that Peace Corps Volunteers throughout the country can continue to involve their communities in expanding Special Olympics programs. I also hope that our efforts in Panama serve as an example to posts in other countries of how implementing this agreement through creativity and teamwork can further the mission of the Peace Corps to promote peace and friendship around the world.
Last updated Jan 30 2014
Open Positions
Search for open positions, apply, or modify an application here:
Program Overview
Learn more about Peace Corps Response with this overview of the expanded program.